2020 has got to be a very tough year for all of us. Not only has it affected the health of many people worldwide, but it has also affected the incomes of nearly everyone, as global economies continue to struggle against the force of a raging pandemic. Because of this economic effect, it cannot be helped if thousands of establishments, especially businesses, would have to close up shop. Better get your shopping done soon if you can because it turns out that many of our favorite stores are doomed to close.
1. Tailored Brands, With 500 Stores Closing
Here's some sad news for all you gentlemen who love shopping for clothes at Men's Warehouse: Tailored Brands, the company that owns them, is about to close 500 of its stores and cut up to 20% of its labor force.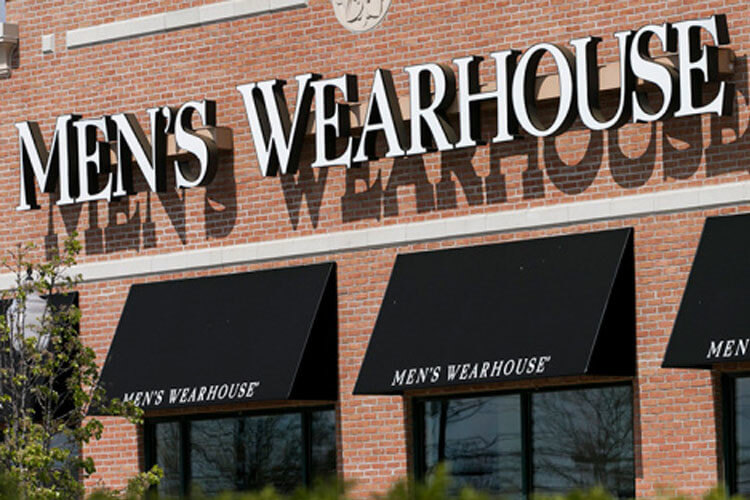 According to the company it, "reevaluated the forecasted profitability and strategic value of every store in its fleet relative to current and anticipated trends in consumer demand and has identified up to 500 stores for closure over time."
2. Pier 1 Imports, With 450 Stores Closing
Since January of this year, Pier 1 has already done their market strategy work and have further concluded that they needed to close about half of its store count worldwide which is around 450 stores to be specific. 
This is due to its continuous falling sales over the years. The closing of stores will likely affect half of Pier 1's 4,000 employees. Not only would their stores be forced to close, but some of its distribution centers would also have to shut down.
3. RTW Retailwinds, With Around 378 Stores Closing
RTW Retailwinds is the parent company of New York & Co. Unfortunately, the future for this company has been jeopardized due to the pandemic and they have to close a large number of stores.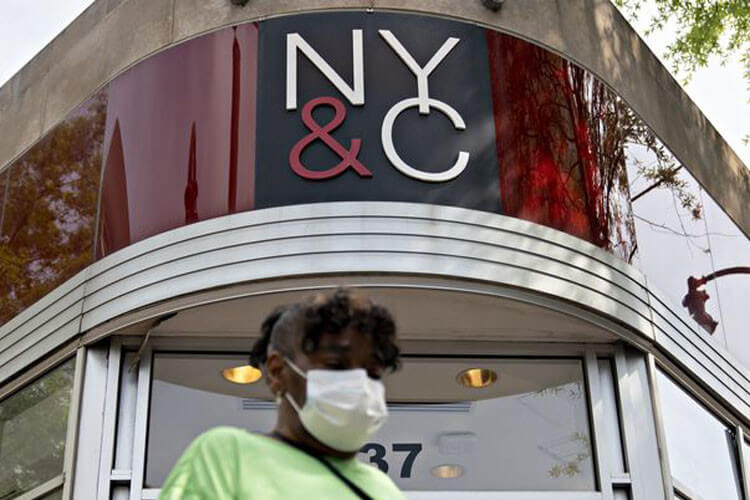 They've announced and filed for bankruptcy last July with plans on closing most of its stores, which is about 378 stores in total as of the time of the announcement.
4. GameStop, With Around 320 Stores Closing
Since the year 2019, the world's largest gaming merchandise retailer, GameStop, has already closed around 333 stores while only opening a mere 12 new stores.
As the year 2020 hits with the pandemic tagging along, this popular videogame retailer has announced that they might close another 320 more stores than they had initially predicted in 2019. When we thought it couldn't get worst for them, one of their stores was robbed this year at gunpoint. So much bad luck for these guys during 2020.
5. Signet Jewelers, With Around 300 Stores Closing
Just in case you did not know, Signet Jewelers has about 3,000 stores or more under the names Kay Jewelers, Zales Jared, H.Samuel, Ernest Jones, Peoples, and Piercing Pagoda. However, the company announced last June that it sees an immediate closure of 150 stores in the US with the closure of around 80 more stores in the UK.
But that's not all, for it plans to close an additional 150 stores before 2020 ends. We're all waiting for Signet Jewelers to give out more information, and as of now, industry experts estimate around 300 stores run by the company will close.
6. Papyrus, With Around 254 Stores Closing
You might have used this brand at least once in your life, Papyrus is popular for high-quality stationery and greeting cards. It is the best store to go to when you're searching for gift wrapping and everything you want to place your gifts in.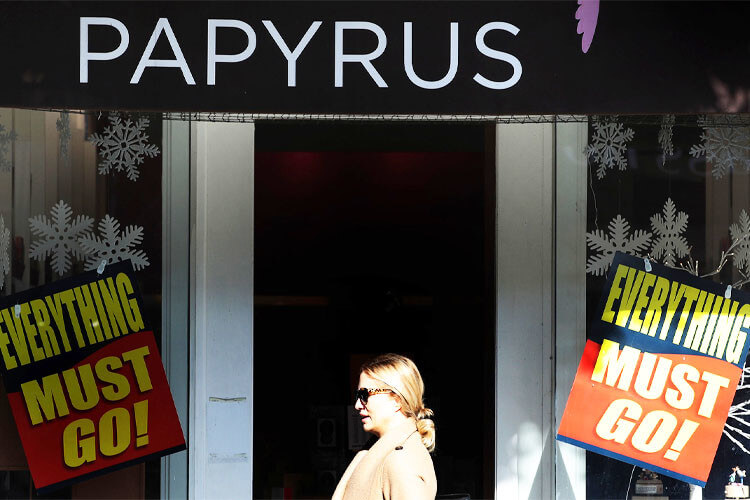 And if you were planning to buy more, you better hurry then as Papyrus has announced last January that they filed for bankruptcy and that they are seeing the closure of its 254 stores in the United States and in Canada.
7. GNC, With Around 248 Stores Closing
Last June, the vitamins and supplements retailer announced that they no longer have funds to continue operations and sees a closure of around 800 to 1,200 of its stores as it looks for a buyer.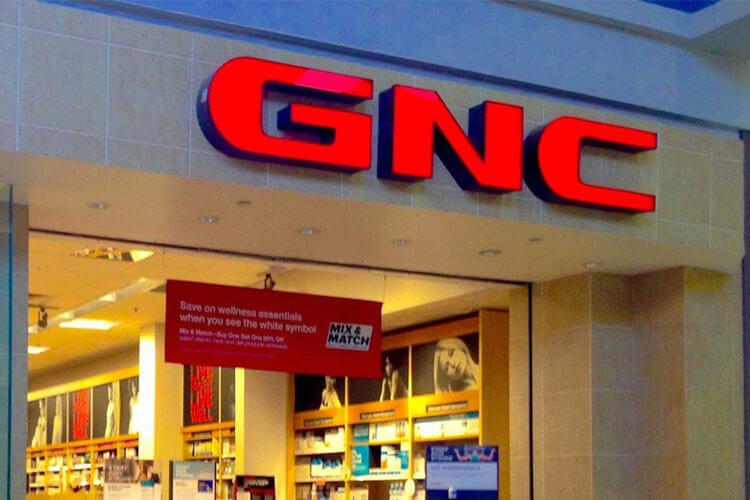 Further, they have mentioned the immediate closure of 248 stores due to their restructuring process. Many that buy their health supplements only from GNC will have to find a new replacement. It is not easy finding a high-quality store with health supplements. 
8. Victoria's Secret, With Around 238 Stores Closing
All you ladies without a doubt have heard of this brand and its Angels. However, it breaks us to share that L Brands, V.S's parent company, shared last May that it is planning to close around 251 of its stores within the US and Canada this 2020.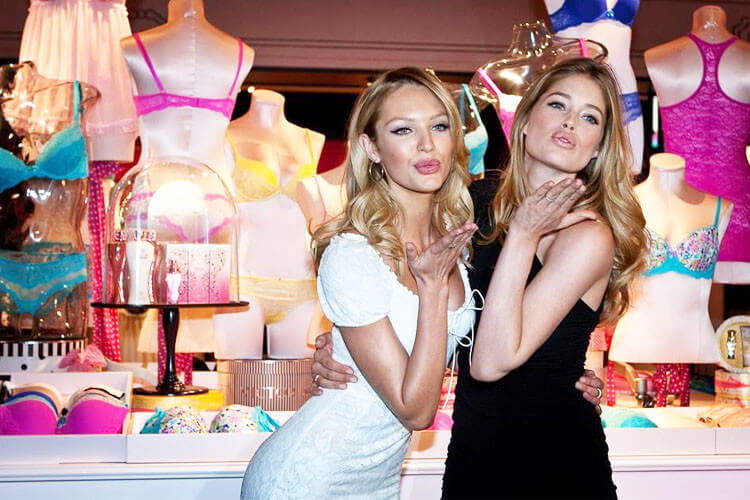 With 238 of its store closure will be from the US. We will definitely miss the amazing lotions, perfumes, and beautiful clothes that Victoria's Secret has to offer. This store has unique goods to offer, and it's a shame to see them close.
9. Gap, With Around 230 Stores Closing
Gap has announced last February 2019 about the closure of around 230 stores over the next two years following the opening of stores under "Athleta" and "Old Navy".
The closures of stores in 130 locations were said to have happened within 2019 with the rest closing within this year. You better rush to get clothes from this popular store before they shut down. Seeing our childhood stores close is heartbreaking.
10. Tuesday Morning, With Around 230 Stores Closing
Having around 700 stores in total, this off-price retailer brand has announced last May that it plans to close 230 stores.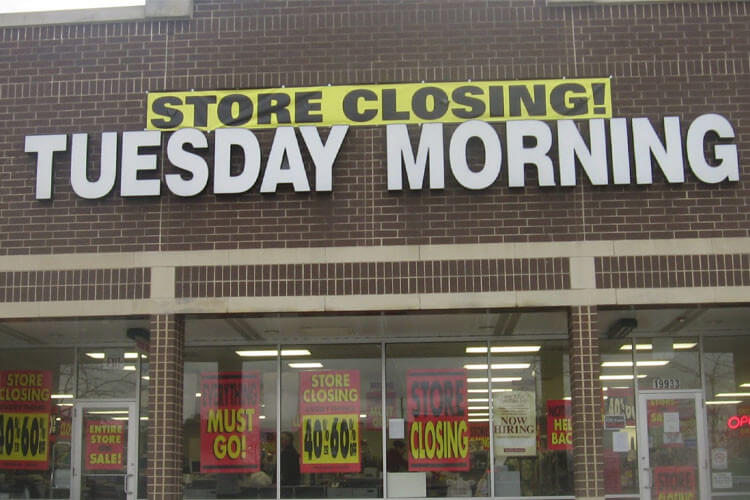 This large home retailer has fired most of its employees due to the pandemic. Following their filing for bankruptcy, they will have to close all of their stores in the US temporarily. 
11. Walgreens, With Around 200 Stores Closing
This company has announced just recently that it plans on closing about 200 stores in its US locations following a multiyear cost-cutting program they have made.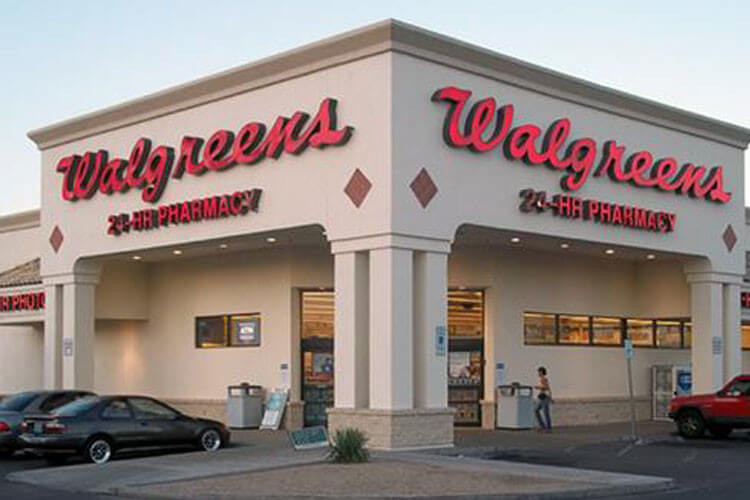 No other details regarding this issue were given other than another announcement of cutting-off 750 stores in the US which may happen around this year.
12. The Children's Place, With Around 200 Stores Closing
As the company announced in June, it has planned on closing around 200 stores this year,out of its 920 stores, and most likely another 100 stores the following year.
 The Children's Place has stores all around the world with most of them located in the United States, Puerto Rico, and Canada. These retailers are very popular for their unique clothes for children. Another good brand closing down because of this awful pandemic.
13. Chico's, With Around 200 Stores Closing
This women's brand announced the previous year its plan on closing around 250 of its stores which includes 100 stores under its name, 90 stores of White House Black Market stores, and around 60 of the Soma stores within at least three years.
So far, as of November 2019, Chico's has already closed 49 of its stores which leaves around 200 more stores closing this 2020 and in 2021.
14. Wilsons Leather and G.H. Bass, With Around 199 Stores Closing
The G-III Apparel Group, a company that owns various brands including DKNY and Donna Karan, have announced last June that it plans on an immediate closing of all of its stores under Wilsons Leather with a total of 110 stores.
All of its stores under G.H. Bass with a total of 89 stores, or at least the COVID-19 restrictions allow them to.
15. Destination Maternity, With Around 183 Stores Closing
Destiny Maternity announced last that it has filed for bankruptcy last October 2019 and has plans on shutting down around 183 of its stores located in Puerto Rico, United States, and Canada.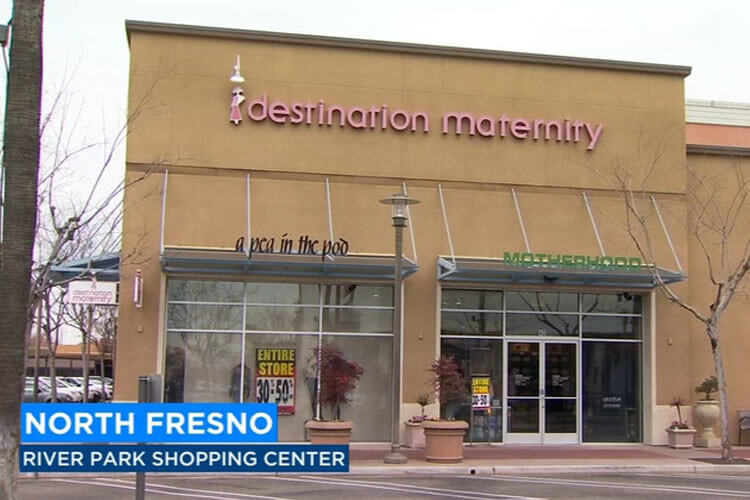 This closure will also affect another of its brand, Motherhood Maternity. Pregnant women have trouble finding clothes that fit well and there are not too many options out there. This is such an unfortunate matter for pregnant women that want nice fitting clothes.
16. Forever 21, With Around 178 Stores Closing
Around September last year, one of the most popular teenage brands, Forever 21 filed and announced bankruptcy with expectations on closing around 350 stores around the globe with 178 of their stores being located in the United States.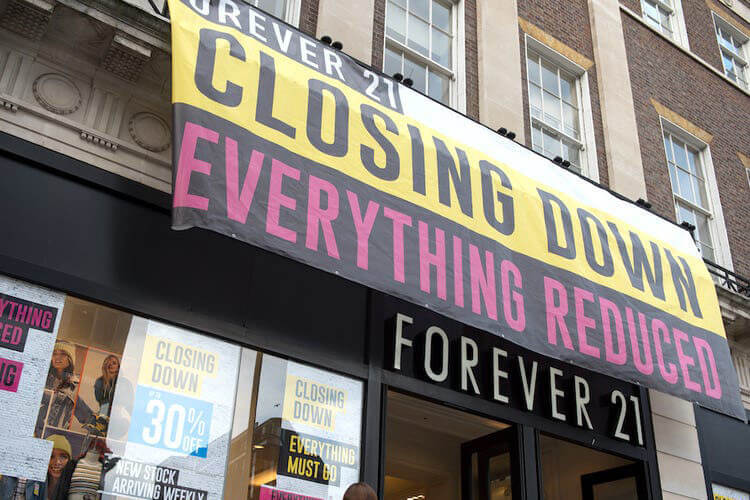 They have predicted the closures to happen within the first quarter of 2020. Teenagers all around the world, won't be happy when they see their favorite stores close down.
17. PVH Corp, With Around 162 Stores Closing
PVH, the owner of one of the most popular brands in the world, Calvin Klein and Tommy Hilfiger has announced last July its plans on cutting down jobs in its North America locations by closing all of its Heritage Brand stores which totals to a number of 162 stores.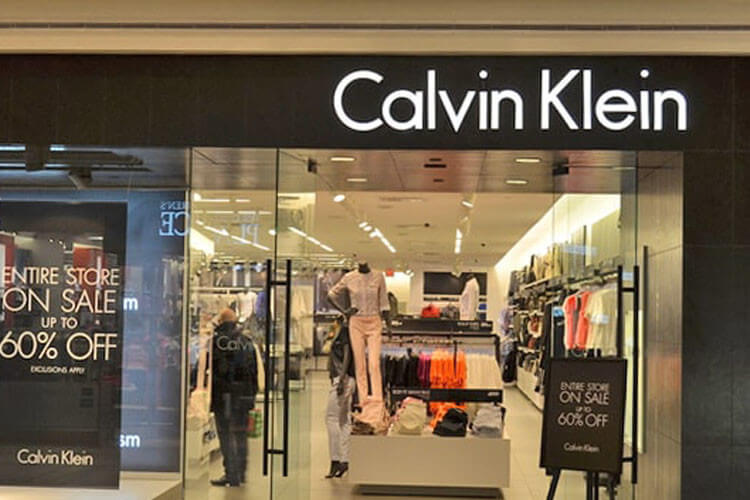 Van Heusen and IZOD are under the Heritage Brand. Who would have ever thought that this popular clothes retailer would have to shut down one of their brands.
18. JCPenney, With Around 155 Stores Closing
Following its announcement on filing for bankruptcy last May, JCPenney has also advised its plans on closing around 30 percent of its 846 stores.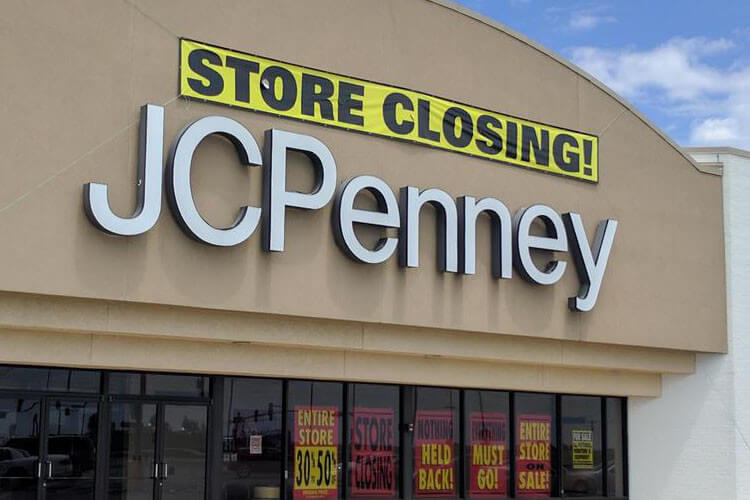 They have also shared a list containing around 149 stores up for the first round of shutting down. Prior to this, they have already closed up 6 stores in Montana, Oklahoma, Ohio, North Carolina, New York, and South Carolina.
19. Modell's, With Around 153 Stores Closing
Modell's is a very well known retailer for sports gear and athletic footwear and clothes. They have reported that they are planning on closing all of their stores. You better run to get sports gear and runners for incredibly low prices before they shut down.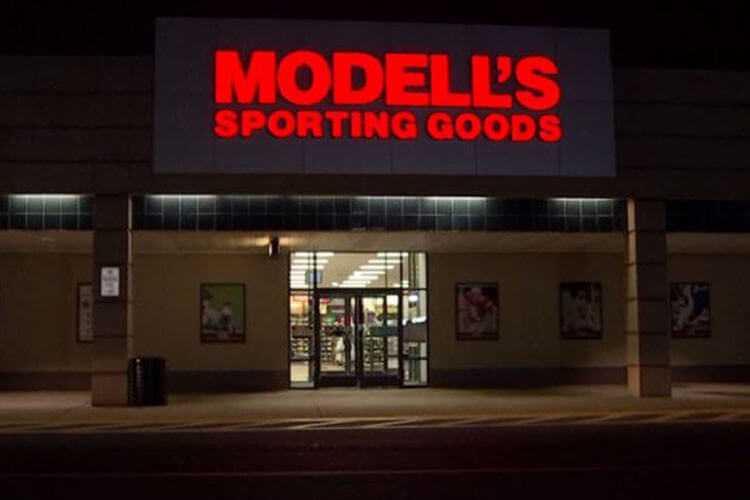 This chain was founded in 1989 and now they will have to close a total of 153 stores following its filing of bankruptcy last March. Imagine how many employees that have worked there for years, have to find a new job,
20. A.C. Moore, With Around 145 Stores Closing
A.C. Moore's parent company, Nicole Crafts, announced last November 2019 regarding the closure of all of its 145 A.C. If you are getting married and you're searching for nice tuxedos,suits and shoes, you better shop fast before they shut down!
 Moore's stores in order for 40 of its locations to be reconstructed to Michaels stores. They have released over 5000 employees. So many families in the states have lost their jobs, what a sad time for everyone.
21. Macy's, With Around 125 Stores Closing
Every one loves this huge store Macy's. This retailer announced In February, that the company plans on closing around 125 of its stores within the next three years. To be able to cut thousands of corporate jobs in pursuant to their cost-savings plan.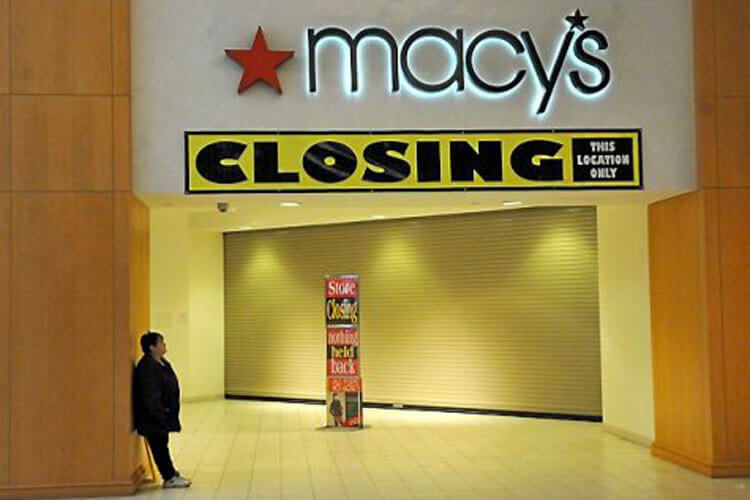 This is a great store to go to when you're searching for Christmans presents and birthday gifts. Who would have thought that this store would hit the rocks?
 
22. Art Van Furniture, With Around 125 Stores Closing
Art Van Furniture filed their bankruptcy last March and reported its plans on closing all of its stores in Ohio, Michigan, Missouri, Indiana, and Illinois together with around 8 of its Wolf Furniture stores found in Maryland and Virginia.
The company disclosed owning about 169 stores in total and would hold a going-concern sale within 44 of its locations while the others will stay closed.
23. Bose, With Around 119 Stores Closing
One of the people's favorite audio equipment brands, Bose, shared last January its plans on the closure of about 119 of its stores around the world.
This includes all of its US stores. You better rush to buy guiters, pianos, drums or anything musical that you might need because you might not get a large discount anywhere else.
24. Guess, With Around 100 Stores Closing
Another clothing apparel brand favorite has shared its intentions to close approximately 100 stores within the next 18 months in its US and China locations.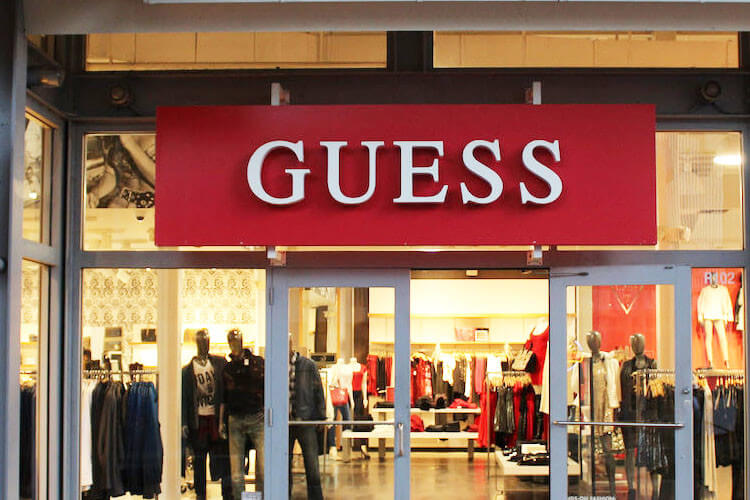 The closing is to efficiently plan for the new normal portfolio in order to increase the company's profitability. It is reported that the closing of around 100 of its stores comprises about 9 percent of its store network.
25. Microsoft, With Around 83 Stores Closing
Disclosed on Microsoft's website, it has around 83 retail locations globally. And last June, the company announced the planned closing of all its retail stores. You can still buy merchandise from Microsoft online so it is not as bad as you think.
In addition to that announcement, it sees its flagship locations - including Sydney, Redmond, London, and New York - becoming "Microsoft Experience Centers".
26. Olympia Sports, With Around 76 Stores Closing
This sports brand announced last October 2019 its intentions to close about 76 stores in 2020. Another great place to buy sporting goods for a good price. Following the acquisition of the company by JackRabbit, a sports retailer.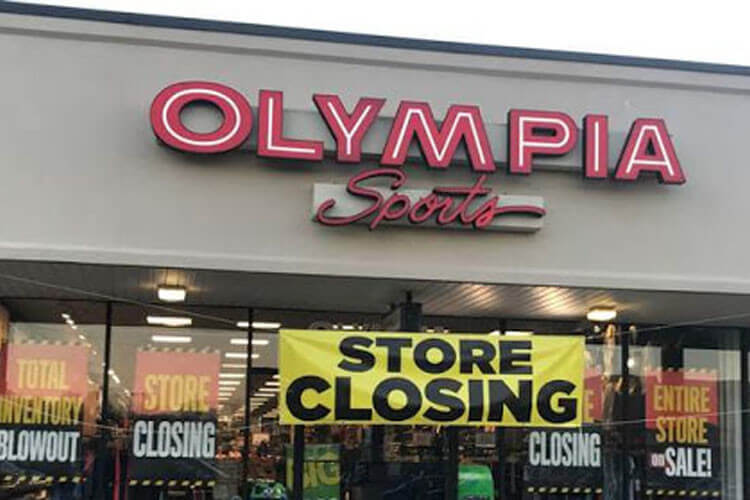 This place was founded in 1975, so I beleive that this is a big hit for the owner, especially after having this brand for so many years. Their headquarters are in Westbrook, in the US but they have stores in Mid-Atlantic, New England and New York. 
27. Sur La Table, With Around 56 Stores Closing
This cutting edge kitchenware retailer has advised that it has filed for bankruptcy last July with its plans on closing around 56 stores.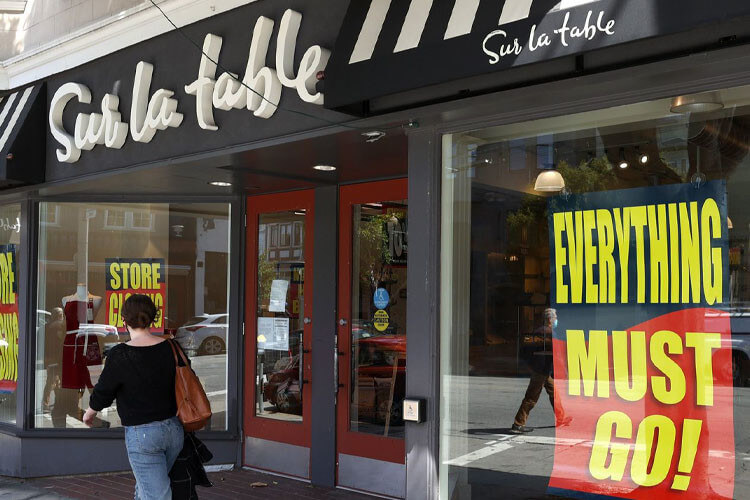 This unique kitchen retailer has around 70 stores being sold to an equity firm, Fortress Investment. Don't miss out on the finest cutlery and cookware that you can get, run and get whatever you can as soon as they close down!
28. Sears, With Around 51 Stores Closing
Transform Holdco currently operates around 182 stores following the announcement of Sears last November 2019. They are known for Sears and Kmart. Everyone knows that they are the best place to go when you need to buy basically anything for your house and family.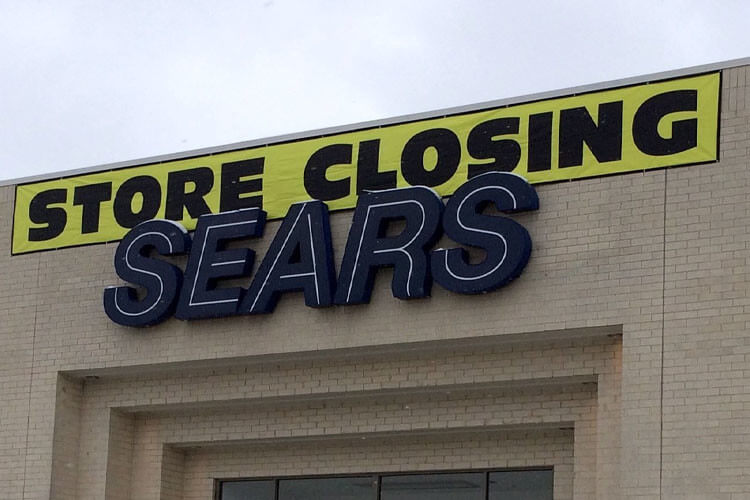 Regarding its plans to close about an aggregate of 96 of its stores which comprises around 51 Sears stores and around 45 Kmart stores.
29. Brooks Brothers, With Around 51 Stores Closing
According to a report previously released, Brooks Brothers has announced last July its bankruptcy with their decision to close around roughly 20 percent of its stores or 51 stores.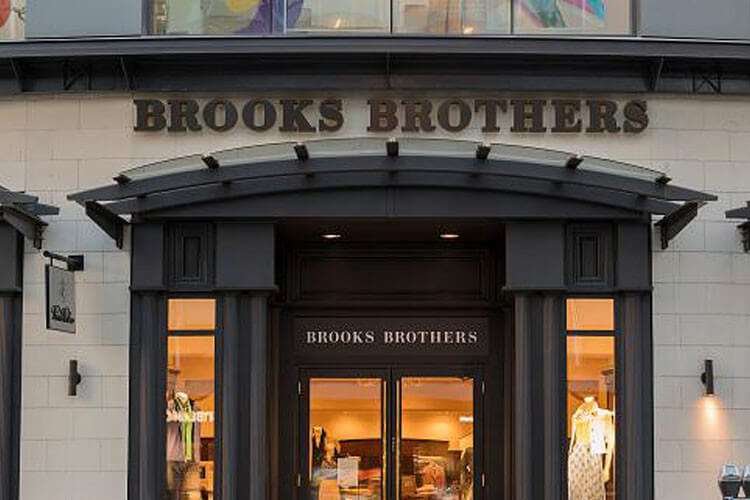 Brook Brother's was founded in 1818 and is owned by an Italian Billionaire named Claudio Del Vecchio. Suprisingly, he will be closing around 250 stores that are located in North America.
30. Earth Fare, With Around 50 Stores Closing
Due to troubles with regarding refinancing of debts and other challenges in its retail business.The subject grocery chain has announced its liquidation of its stores, which means closing all 50 of its stores.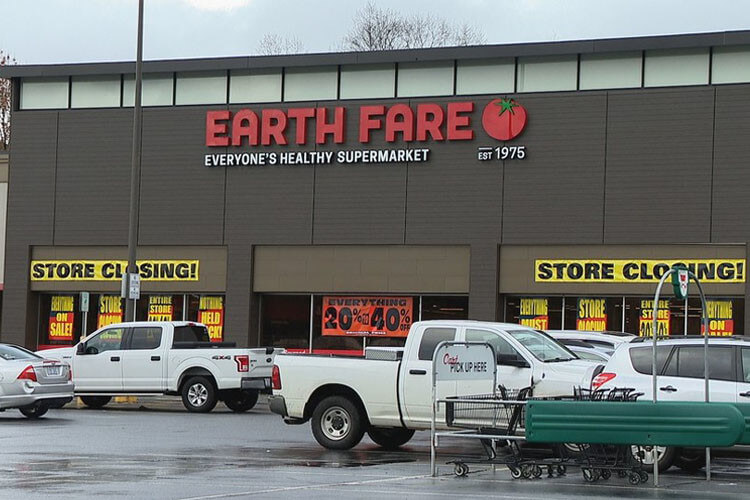 One the owners of this whole foods market is popular investor named Aldi, you might have heard of this popular discount grocery chain which is owned by two German families and is located around the world.
31. Bath & Body Works, With Around 50 Stores Closing
Following the earlier statement involving the parent company, L Brands, they have announced its intentions to close down around 50 of its Bath & Body Works stores within the United States this year.
Who would of thought that this popular chain, would shut down a few of it's stores. We lover their products and we would hate to see them leave.
32. Kmart, With Around 45 Stores Closing
As mentioned earlier along with Sears, Transform Holdco has announced to close down 45 of its Kmart stores.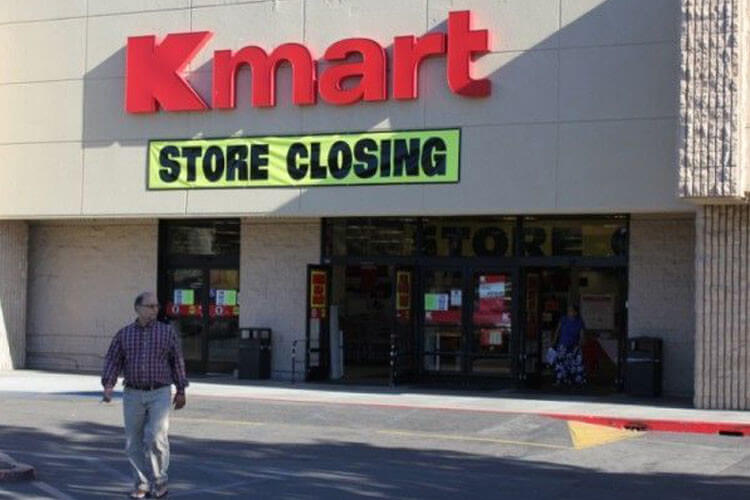 Hopefully they will get back to business because they are so popular and they have very reasonable prices for basically anything you need. It will be so sad to see another famous store, that everyone loves, close down!
33. Bed, Bath & Beyond, With Around 44 Stores Closing
The company shared its plans to shut down around 40 stores by its fiscal year ending April 2020 with a probable addition of 20 more stores by the next fiscal year.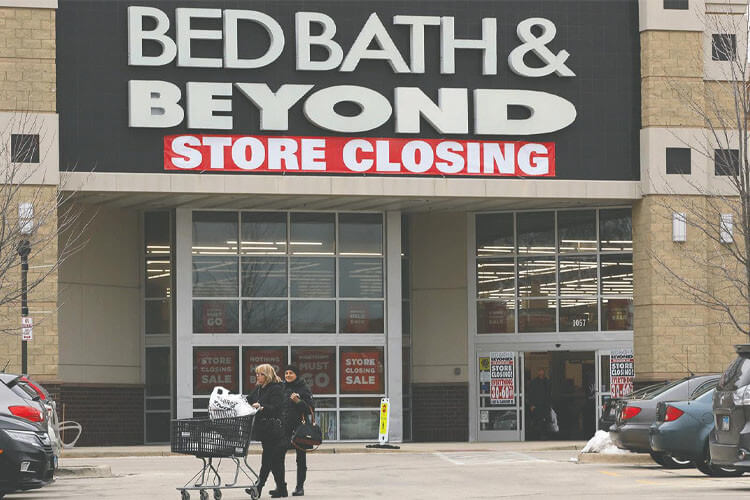 As of January 2020, the company has already closed down 16 of their stores. I just can't beleive that all the popular bath and body stores are struggling because of this crazy pandemic, it's a shame.
34. Lucky's Market, With Around 32 Stores Closing
It was reported that Lucky's Market plans to close about 32 of its stores by February 2020 resulting in a lay-off of approximately 2,500 employees.
However, the company has not given any comment about this news. Maybe they are hoping that a miracle will happen and they won't need to close down such a large number of stores. Just imagine how many people that they have to let go.
35. Express, With Around 30 Stores Closing
Express stores are famous for family fashion, shoes and accessories. Last January, the company disclosed its intentions on closing down around 100 stores by the year 2022. As of 2019, there have been closed down stores summing up to 9. And it is expected that an additional 21 stores will close this year.
It is also predicted that around 35 more stores will close by January of 2021.
36. Neiman Marcus, With Around 20 Stores Closing
Neiman Marcus is an American luxury department chain. They announced last March that they were planning to close more or less 20 of their Last Call stores. With only a few select stores to remain open for the selling of residual inventory.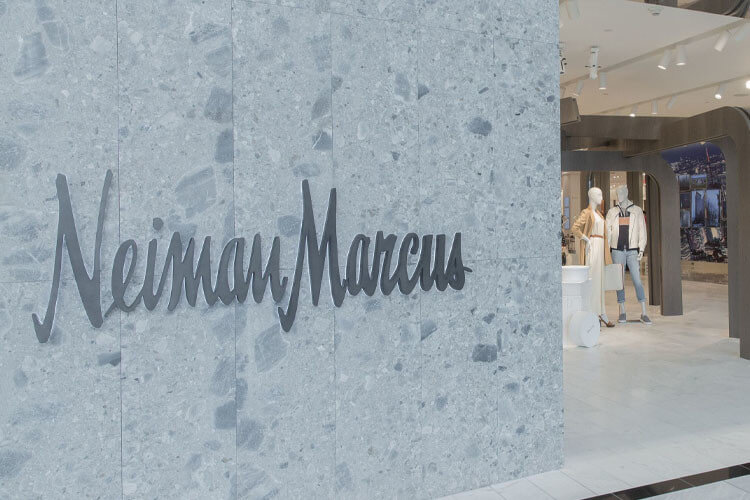 Their spokesperson announced that it will be good for their longterm success if they shut down a few of their stores. Apparently they were one of the first to announce that they are closing a few of their stores.
37. Nordstrom, With Around 19 Stores Closing
Nordstrom is a very large retailer, they have a variety of products such as clothes,jewlery and beauty products. It was announced last May that Nordstrom has plans on closing 16 of its full-line department stores in 9 locations namely: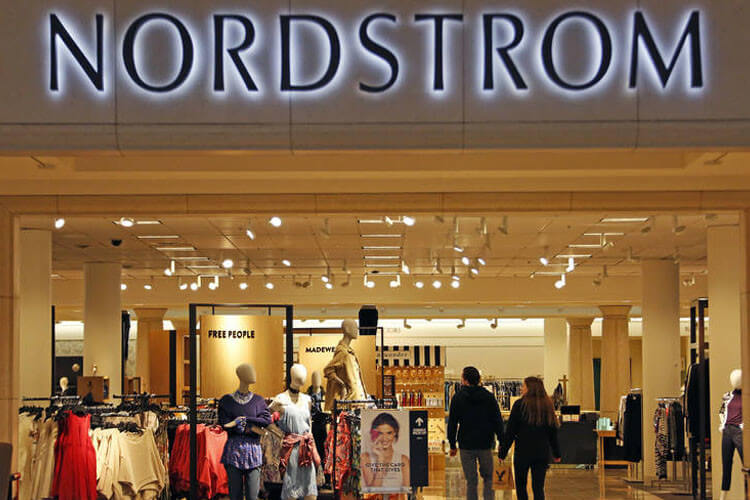 Virginia, Maryland, Puerto Rico, Colorado, Arizona, Texas, New Jersey, Oregon, and California. Furthermore, it plans on closing an additional of 3 Jeffrey boutiques. These stores comprise 14 percent of the brand's full-line fleet.
38. Hallmark, With Around 16 Stores Closing
On the contrary, based on reports and posts found online, there might be around 16 Hallmark stores that will close with the United States this year due to everything turning digital.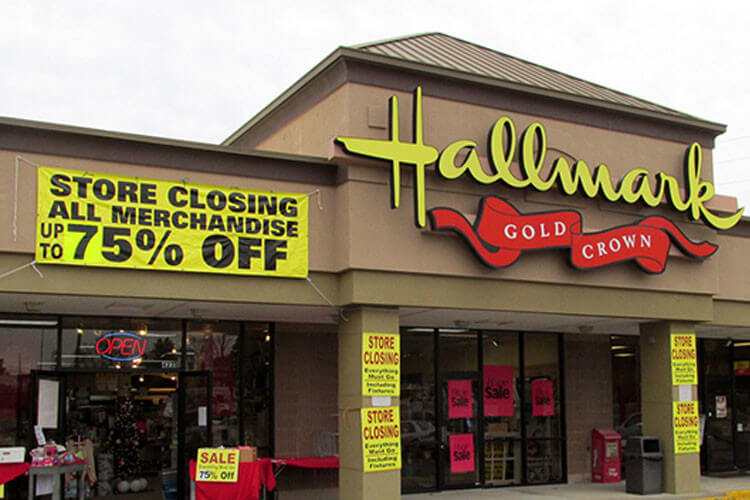 Greeting cards are deemed unwanted already since people have converted to sendind greeting cards online now. I don't beleive that this company will survive, even after the pandemic.
39. Walmart, With Around 3 Stores Closing
Walmart previously announced its plans on closing one store in Ypsilanti, Michigan, one store in Wadesboro, North Carolina, and one store in Lumberton, North Carolina. It was first announced on having its closing dates by April.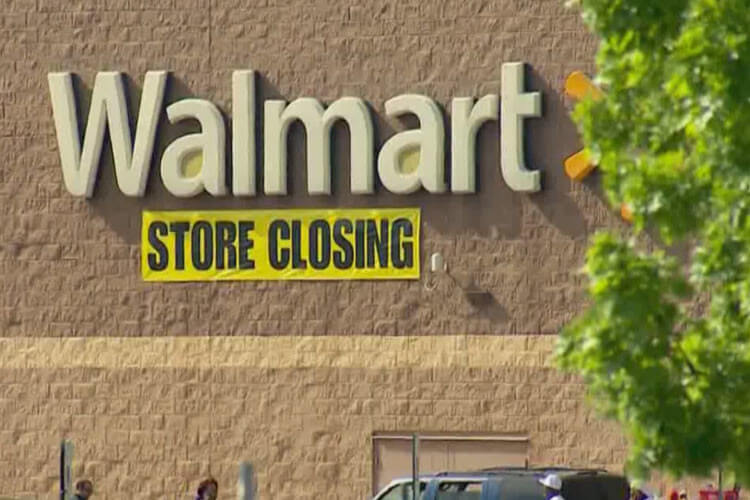 Usually grocery stores are successful, especially during the pandemic. It's surprising that Walmart will need to close 3 of its stores. It is still a very small amount, compared to the other retailers that need to close hundreds of their stores.