1. Stairs Worn Down By Time
The number of people that step in the exact same place over time is probably unthinkable for most of us. The stairs in this picture lead to the top of a mountainous area and are often the main path for most pedestrians.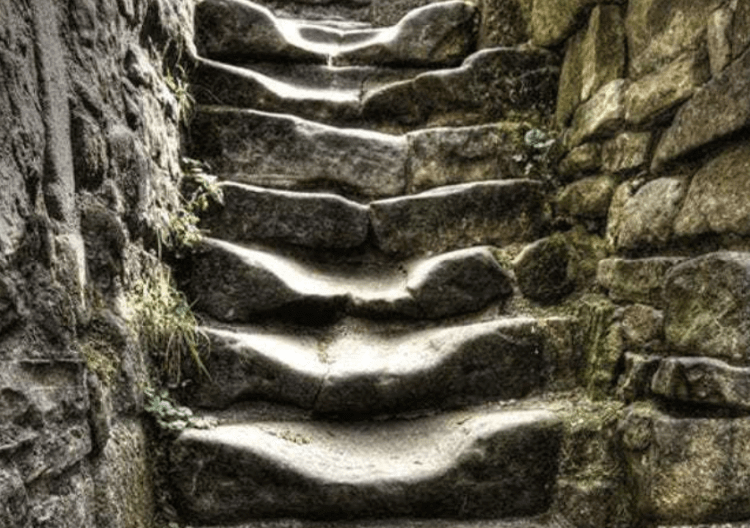 Over the years, the set of stairs started becoming completely worn out, but because they are made of stone, they held on untouched for quite a while. After a couple of decades, it's possible to see the steps of different people on their way up or down.