7. Where'd My Dog Go?
Carpet buying tip number 1: Don't buy a carpet that looks like your pet. This will help you avoid hearing their poor cries of pain that will make you ask for forgiveness for the rest of your life after you accidentally step on them.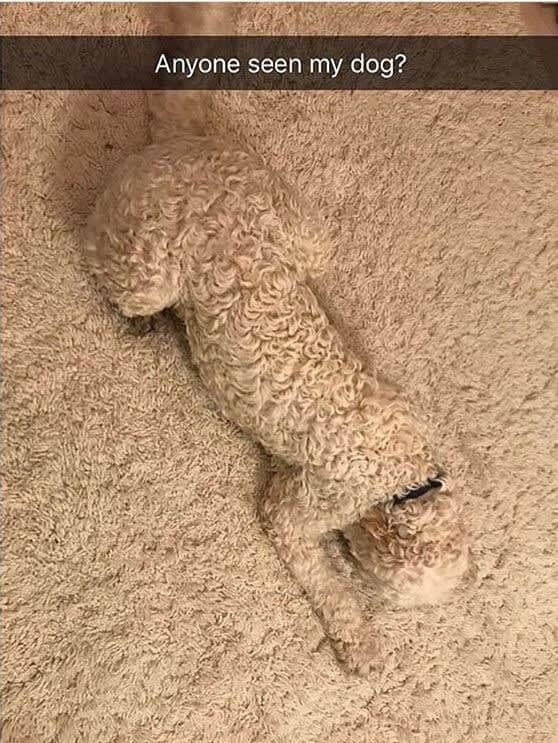 Just look at how the dog has the same curl pattern and color. Let's be thankful that this pretty pooch was wearing a dark collar making him a little more obvious.
8. Cuptastically Perfect
We actually just want to share it out there how this grapefruit was able to fit perfectly in this cup. Nothing useful, just certainly looks satisfying to watch.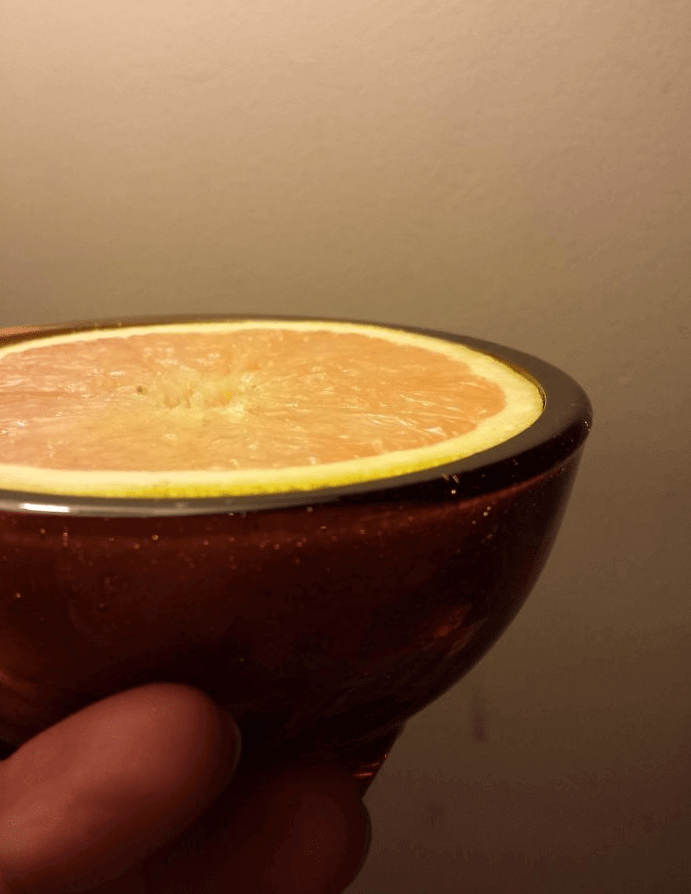 The person's morning definitely started right when he tried to make a grapefruit and thought that it would fit the cup, and it did - so perfectly! 
9. Sleeping Purr-fectly
Cats are known to be really flexible, but there are some positions that simply seem too perfect to be real - like this one. Such a cute sight to see! These sleeping kittens obviously look too small to eat from their food bowls and so they chose to sleep in them instead!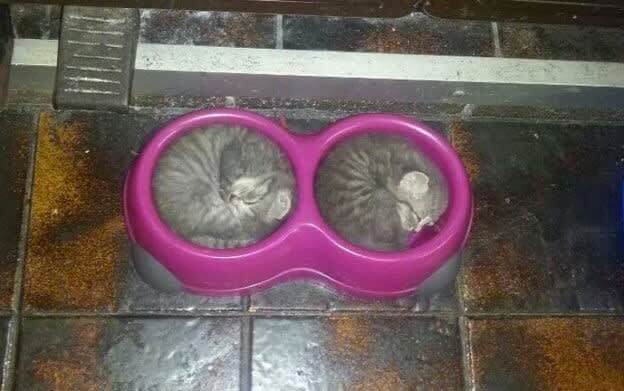 They look so comfortable sleeping in them, curled up, and side-by-side. So purrfect!
10. Log-ged In
When you run an estate in the country, there is so much to do, such as supplying the wood for the fire.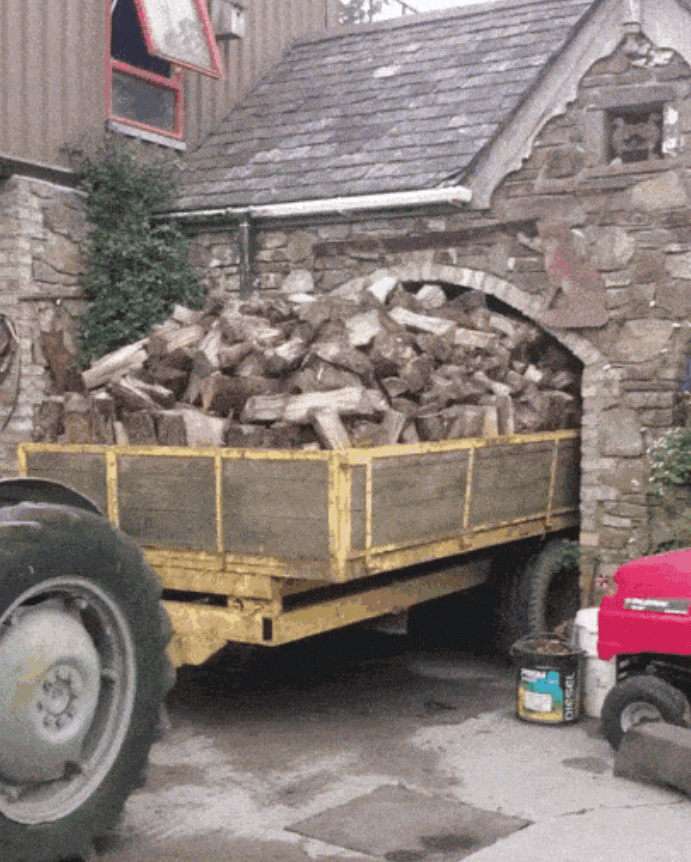 But if you were able to make them fit in the trailer this way, that hard work would have probably paid off after seeing this perfectly satisfying fit.
11. XL Tetris
Normally, you would see these two buildings as they happened to be beside each other in the city. But thanks to the photographer, we have an angle that shows how the building on the right was made to fit on top of the building on the left.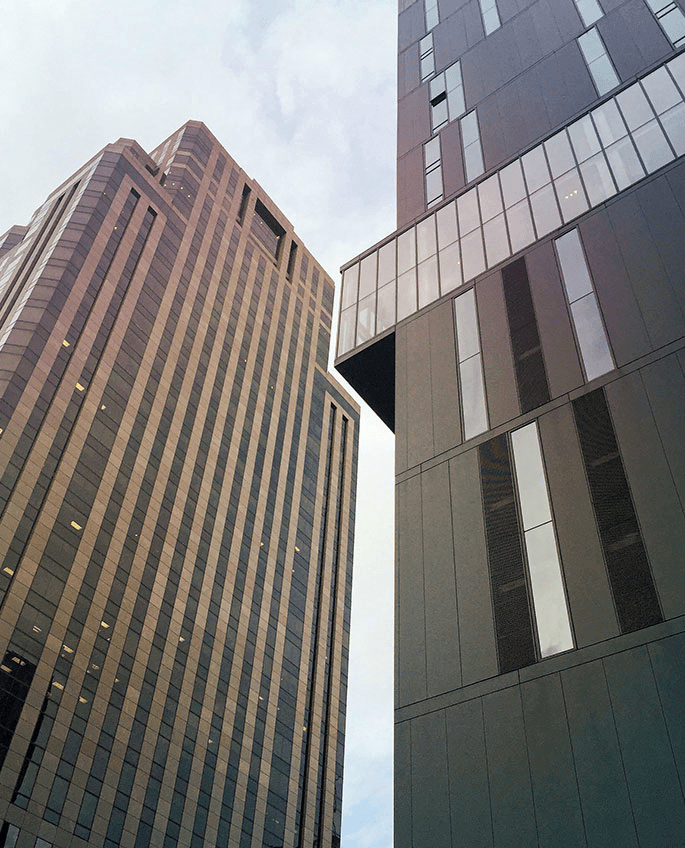 Word has gone around that this is already a tourist spot for people to take photos. Kudos to this satisfying architecture!
12. A Cup of Ice Cream
Eating ice cream after a stressful day is satisfying. But eating a pint of ice cream from a large mug would double the satisfaction! Especially when you have a roommate that likes to "help" by keeping an eye on your diet, you can just sneak it past them causing them to think that it's just a hot beverage!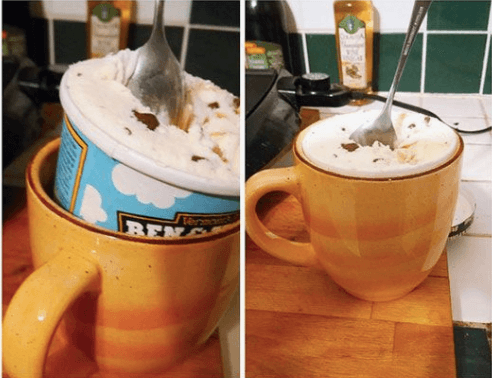 Also, you won't have to worry about getting your hands cold while eating! What a life!