7. Another Reason to Fear Clowns?
Why so many people are afraid of clowns? Oh, that's why! The fact that this clown just backslapped Superman, we know a big fight is going to break out real soon.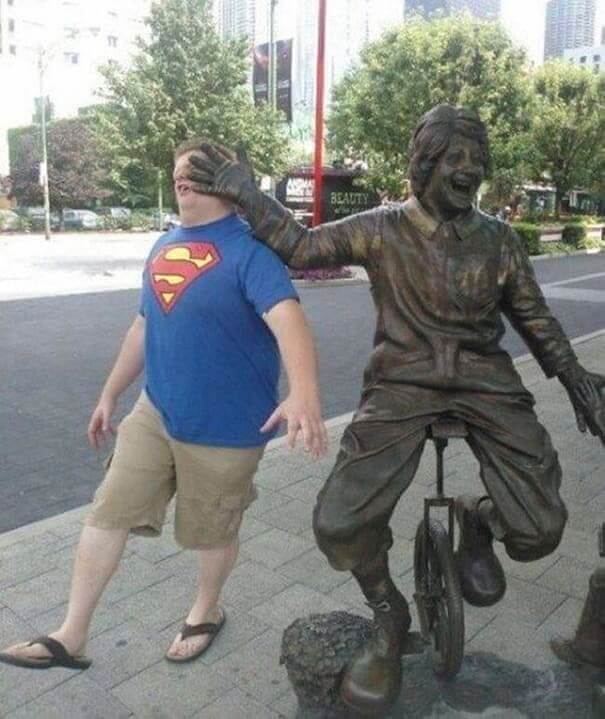 Who knows, maybe this clown is Pennywise the Dancing Clown. 
8. "Let's Dance"
The kid behind this cute little girl said, "Hey, stop dancing and fall in line."
But kids do whatever they want, and it looks like she is having a great time there.
9. "You Shall Not Pass"
We know it would've been much better if Sir Ian McKellen said, "you shall not pass", but this little snowman is doing a pretty good job as well.
We appreciate the creativity of the person who came up with this idea. Respect earned.
10. "Seriously, Dude!"
"What is this wizardry?"  Ben Franklin is seriously confused by this space-age technology.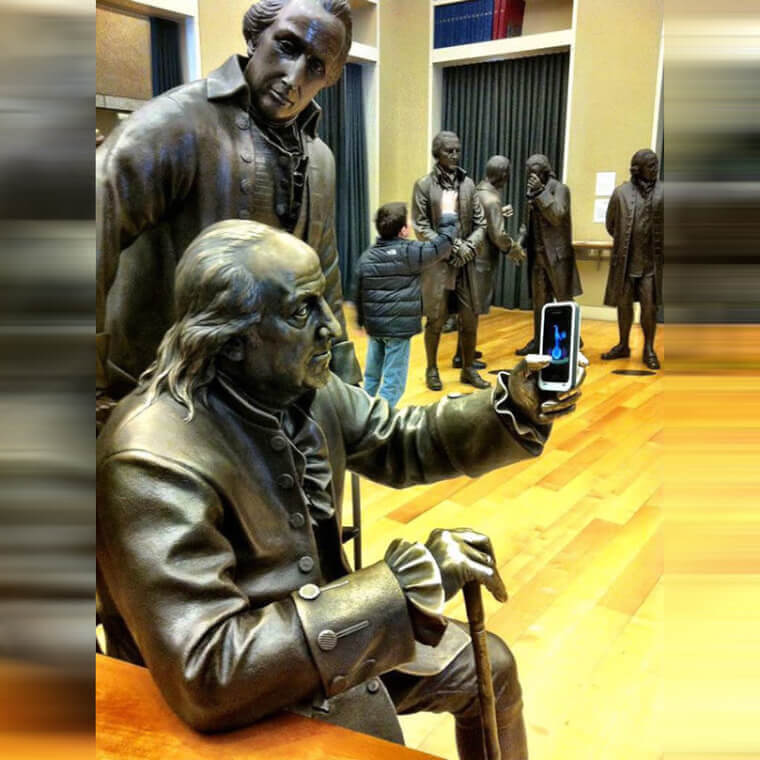 He is about to take an amazing selfie, once he figures out how to use this strange contraption. 
11. Run Like Hell
Why do you have to take advantage of a man who is distracted by his lady?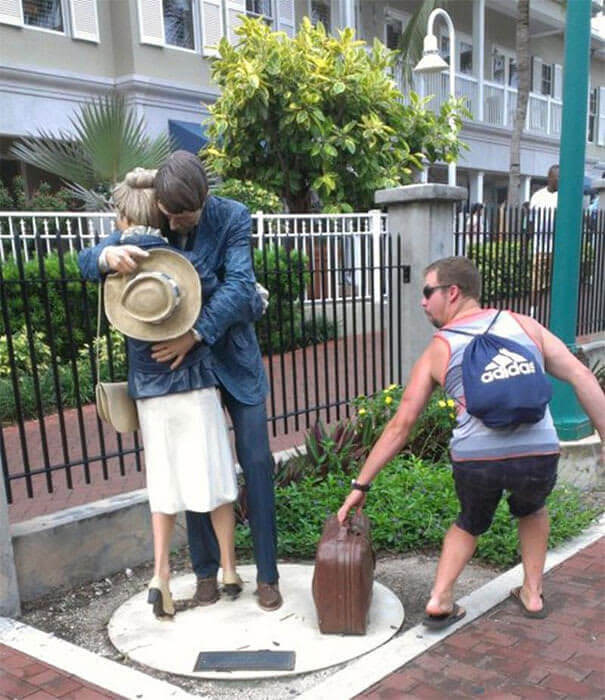 The bag looks a little too heavy to carry, so he won't be getting anywhere fast. 
12. Powerful Mommy
Statue tug-o-war, who will win this match? Our money is on the statue. 
This strong mom isn't letting go of her child anytime soon.