1. His Facial Expression is Pure Gold
"I'll punch you if you don't give me back my bow and arrow." You don't want to mess with the Cupid, trust us!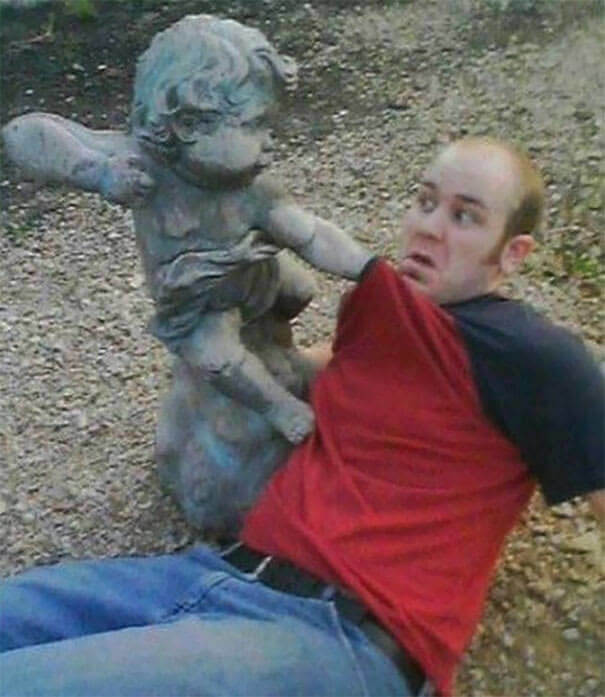 This is an adorable picture not only because of baby cupid, but this man's facial expression is perfect for this situation.