7. No Escape
The owner of this car would be devastated to find that there is no way out of it. Unfortunately, the owner has to play the "waiting" game.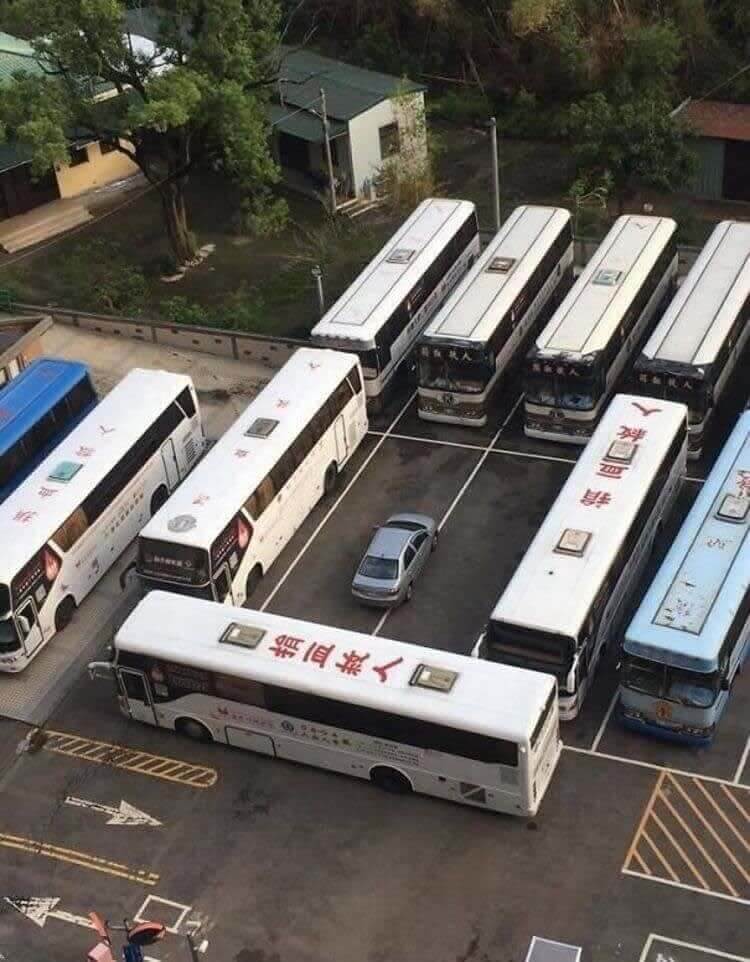 8. Choose The Right Parking Spot
When it comes to parking, you have to be careful of different things such as other cars, pavement and also trees. The owner of this car clearly underestimated the power of birds as he forgot that they don't hold back when nature calls.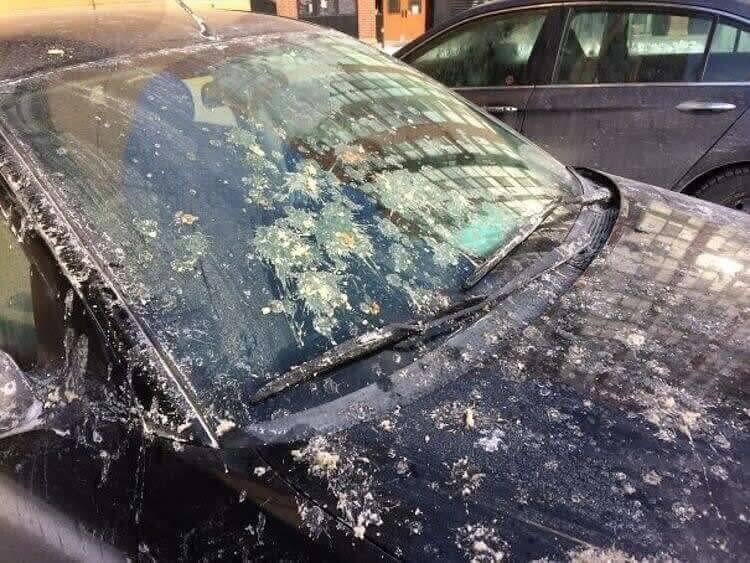 9. Lesson Learned
If you have a rubber deco, then don't leave it in the car in a sizzling hot summer day. You might come back to find out the melted remains of your beloved deco.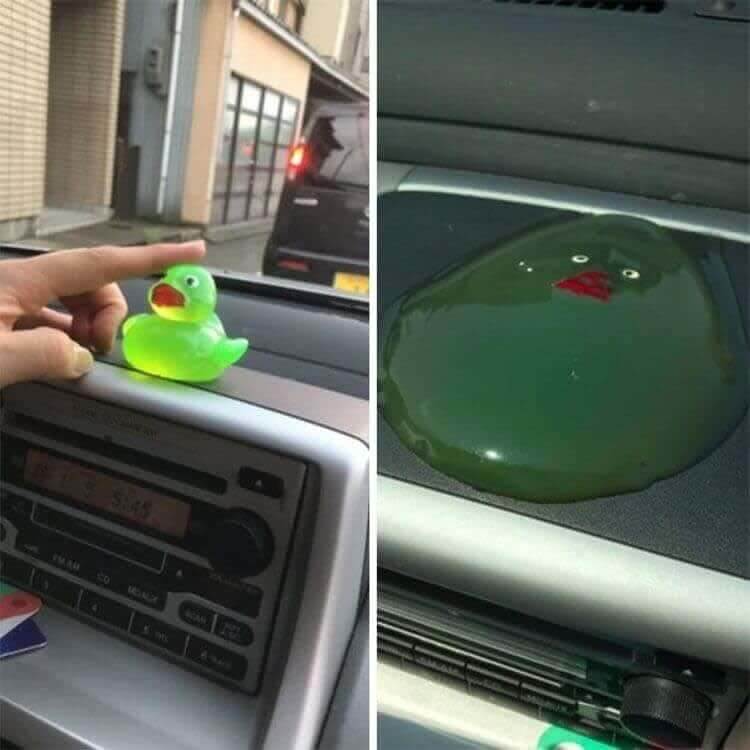 10. Keep away from trucks
It's only natural to feel worried when driving behind a vehicle transporting heavy load, but most of us hope that the driver ahead secured their load properly. Unfortunately for this driver, that did not end up this way. Fortunately, he wasn't driving with a passenger next to him and the loose metal sheet did hit the car, just missing the driver as it smashed through the windshield.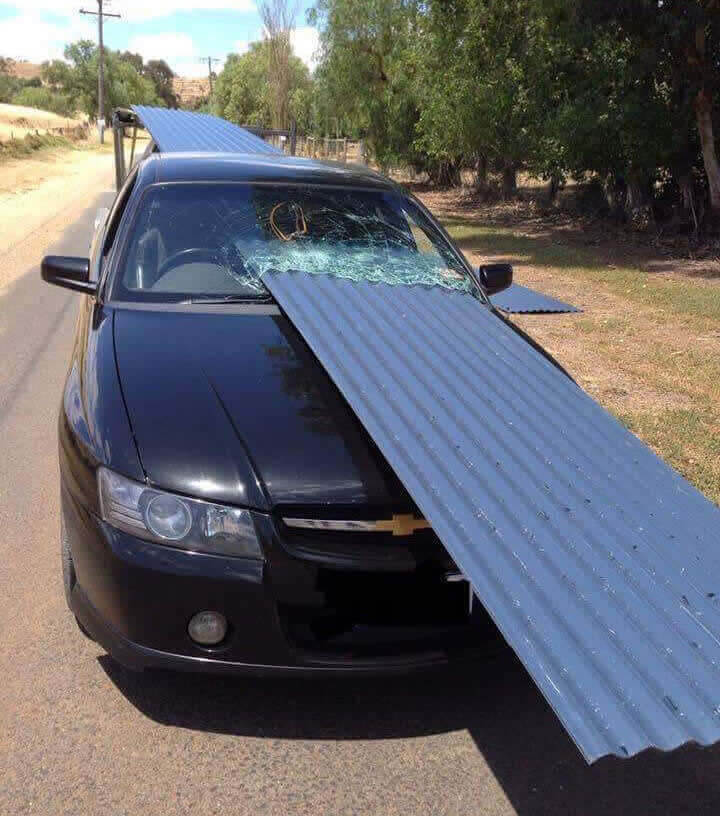 11. Hey, Get Out of Here!
It seems like an unwelcome visitor found the window open and made the best of the opportunity. The couple came back to catch the trespasser. But the amazing thing is that it doesn't look apologetic at all.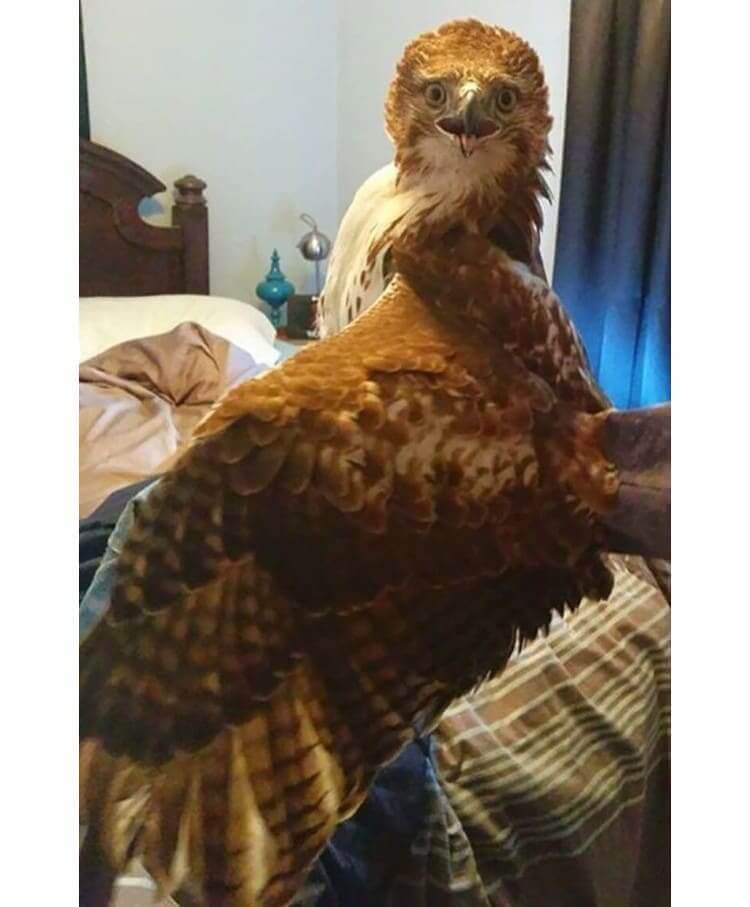 12. Recharge Me!
This looks extremely painful and something that should never happen to anyone, except for villains in movies such as Home Alone. All we can say is that watch before you walk.