7. Peter Griffin From Family Guy
The sophistication level of this person makes him look a lot like Peter Griffin.
We just hope someday we'll be able to see real-life Stewie Griffin.
8. Scar From Lion King
Although it didn't come to your mind before, now you can't shake it off.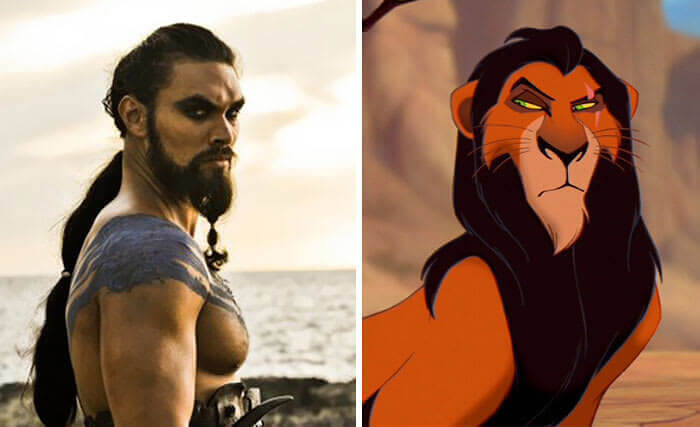 Yes, Jason Momoa looks a lot like Scar and there is no other way to look around it.
9. Elsa From Frozen
No one can deny that Elsa from Frozen is a beautifully created character, and this woman shares her good looks. 
Although their hair color is different, her slight smirk and eyes make her look like Elsa and Anna's sister. 
10. Cynthia From Rugrats
We are surprised not many people noticed this before. Miley Cyrus' crazy hair-do for the Met Ball made her look just like Cynthia doll and not in a good way. 
The Cynthia doll's hair was cut by Angelica, which is why it looks so strange, and Miley accidentally ended up with the same look. 
11. Little Dora From Dora The Explorer
It didn't take long before people were pointing out the resemblance between this little girl and Dora.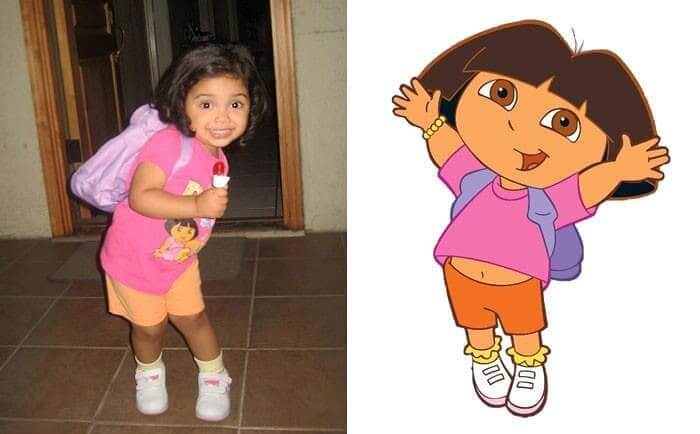 She should have been cast in the live-action movie for Dora the Explorer. 
12. Mr. Burns From The Simpsons
Charles Montgomery "Monty" Burns from the Simpsons is an evil and greedy character.
After seeing the real-life Mr. Burns, we are 100% sure there is no perfect fit for the character than him.