2. Don't Know Whether To Laugh Or Cry
DIY is fun, and it saves you some money as well. But sometimes, it is better to leave the work to the professionals. All this person had to do was to call an expert to change one the door handle.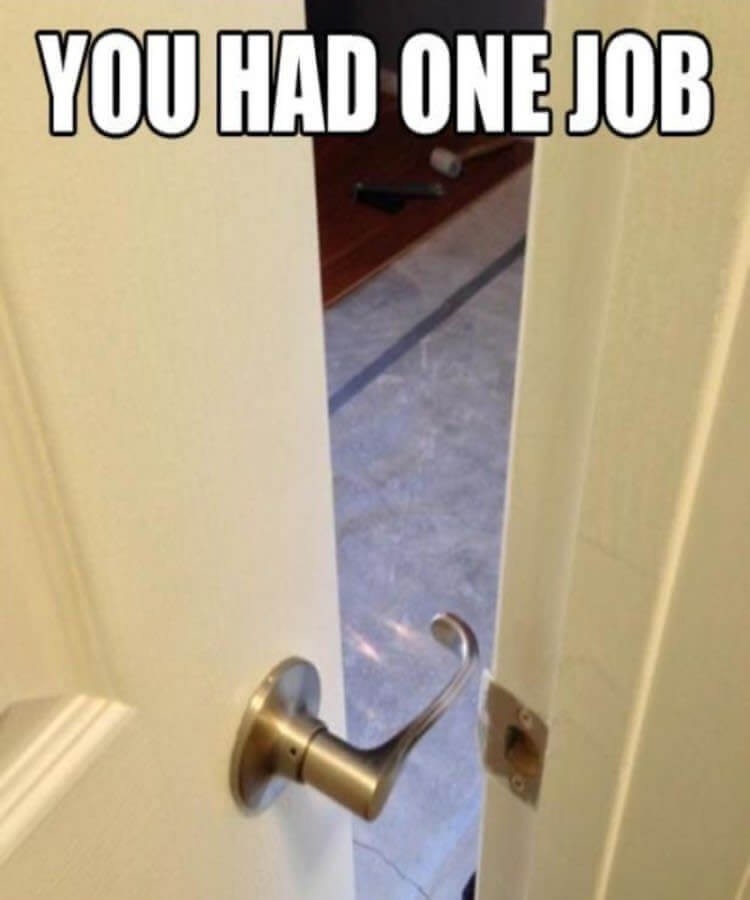 As the saying goes, "You had one job," this person wanted to save money and ended up with a mess. He thought it was a simple job, but he thought wrong.