1. The Giants Of The Sea
Whales are the largest animals to have ever lived on this planet. Some whales can weigh over 200 tons and stretch almost 100 feet long. Here you can see the comparison between a humpback whale and a human.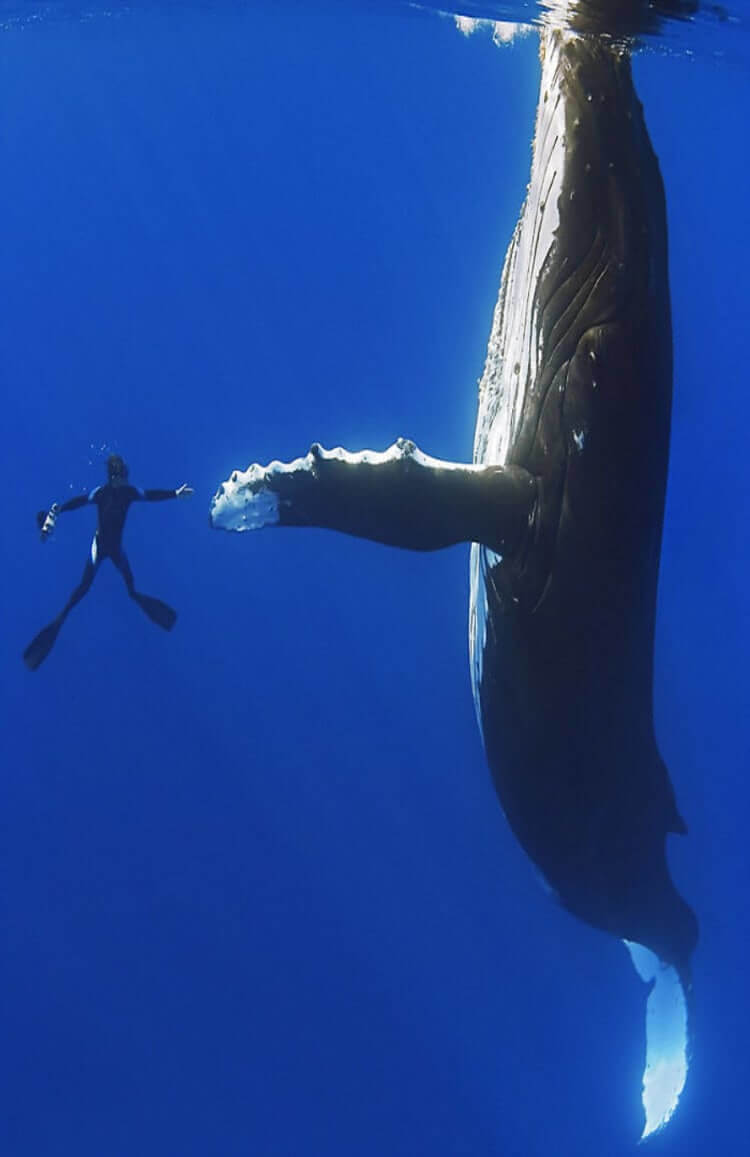 The diver looks like a small mouse compared to the massive whale. Despite their size, whales are gentle giants and have even helped swimmers in dangerous situations.