7. First Ever Nuclear Bomb
In 1945, there was a top-secret operation called the Trinity project in New Mexico. This was the nuclear bomb the government was testing as part of the Manhattan Project.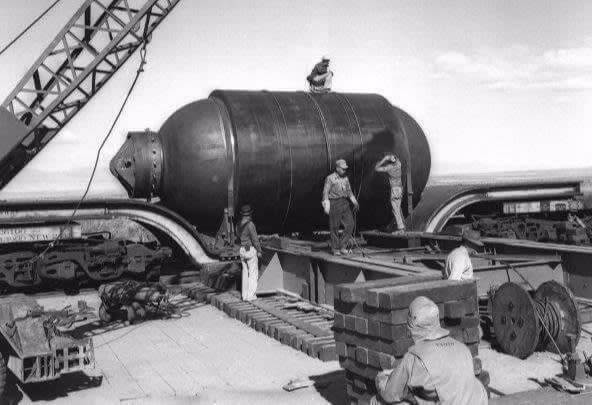 The bomb was called Jumbo, and it was ten feet wide and 25 feet tall with 14 inch thick walls. The bomb was so strong it actually survived the nuclear explosion.
8. Doomsday Bunker In North Dakota
This bizarre looking concrete structure is actually a bunker located in North Dakota. It was originally used to measure weather and seismic waves.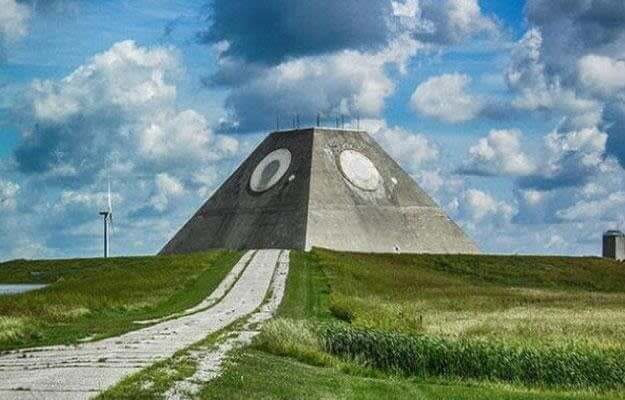 At one point, this was used as a missile defense system. It looks like the place you would want to hide in during a zombie apocalypse. 
9. People Used To Cage Their Children
In the 1920s and'30s, people in London had things called "baby cages" attached to the outside of their apartment windows. These were designed so children could be entertained while their parents were busy.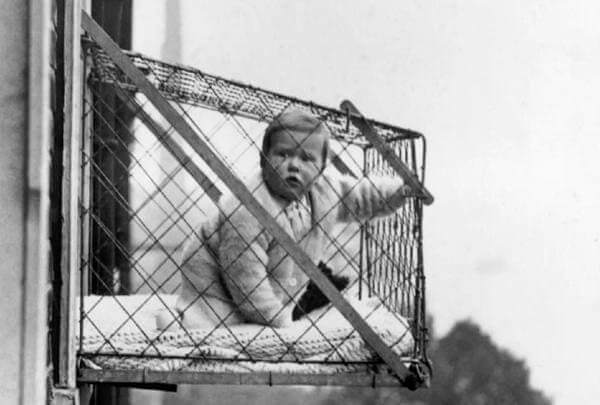 These cages were supposed to help babies get fresh air so they could renew and purify their blood. Seems legit. 
10. China Has A Giant Telescope That Detects Radio Signals
This telescope in China is known as the Aperture Spherical Telescope, first proposed in 1994. A 65-person village had to be relocated to make room for this 1600 foot contraption. 
China spent $180 million to create this telescope, and many have said that it will soon make the country a global leader in radio astronomy. 
11. A Photo Left On The Moon
Charlie Duke was one of the few men in history to land on the moon. As a tribute to his journey the astronaut left a photo of his family lying on the moon's windless surface.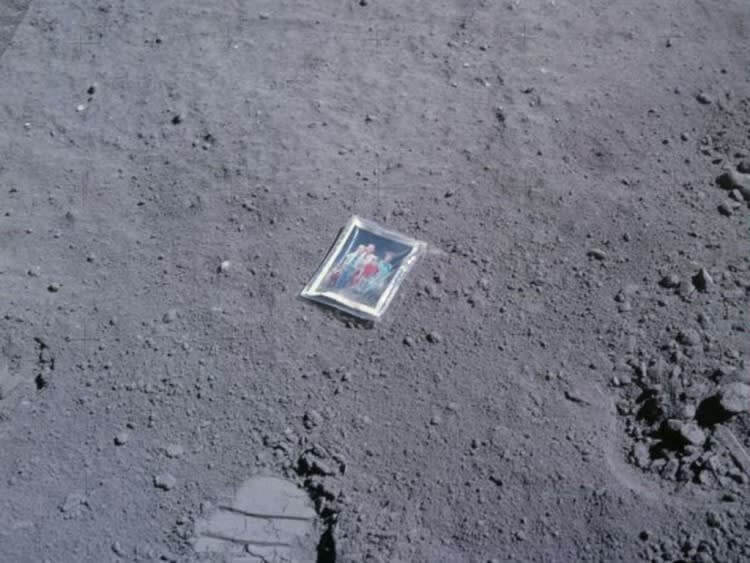 We wonder if the photo is still on the moon where he left it. For all we know it floated into space, and an alien found it. 
12. Russia's Chemical Weapons Warehouse
During the Cold War, there was a lot of speculation about what kinds of weapons Russia had been preparing. As it turned out, it was worse than the government had been expecting.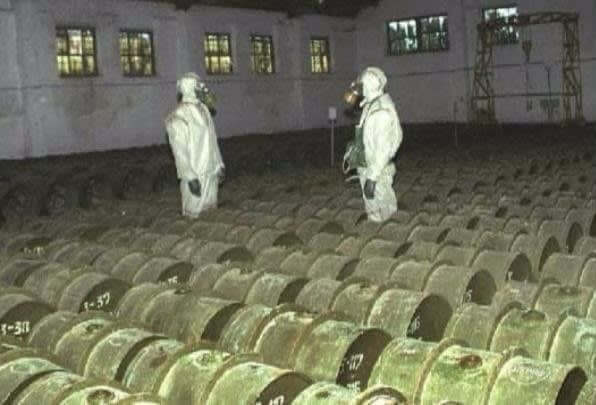 The CIA received this photo during the war of a massive Soviet chemical warehouse but kept it classified out of fear that the American people would panic.