3. That's A Whale Skull
What movies have shown us is that sharks are predators and they love to eat humans. And although it is not the same case with whales, most humans don't really know that much about them. So, here is a photo of a person next to a whale's skull. It is quite the eye-opener, right? And just look at the eye sockets. They are humongous in comparison to the human body.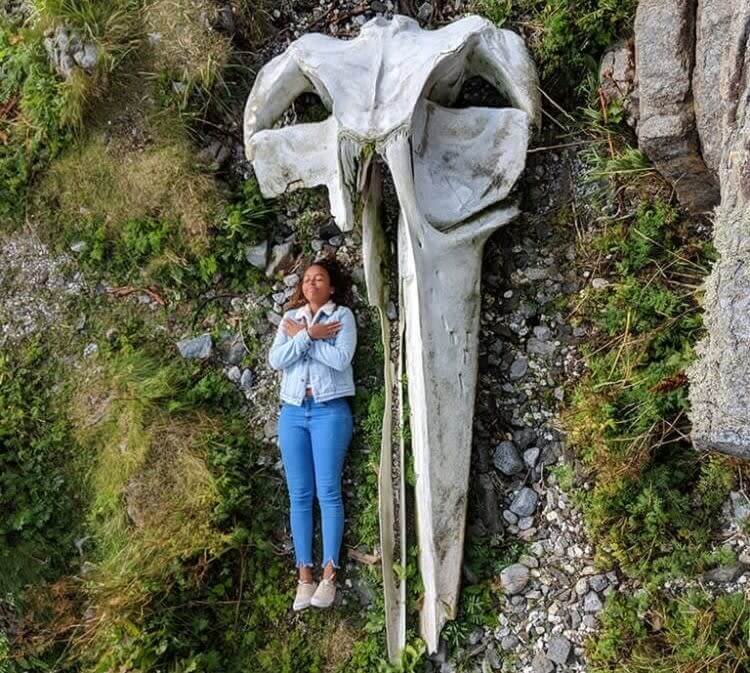 Some may think that this is photoshopped, but whales this big do exist. By the way, the blue whale (Balaenoptera musculus) is the largest animal on earth. It can reach a maximum length of 98 feet (29.9 meters) and 190 tons.