2. A Moose Compared To a Car
Most people may have seen a moose only in movies, but the sight of this majestic animal is one you can't forget. It is because in movies and animations they don't really show the true size of a moose or other animals.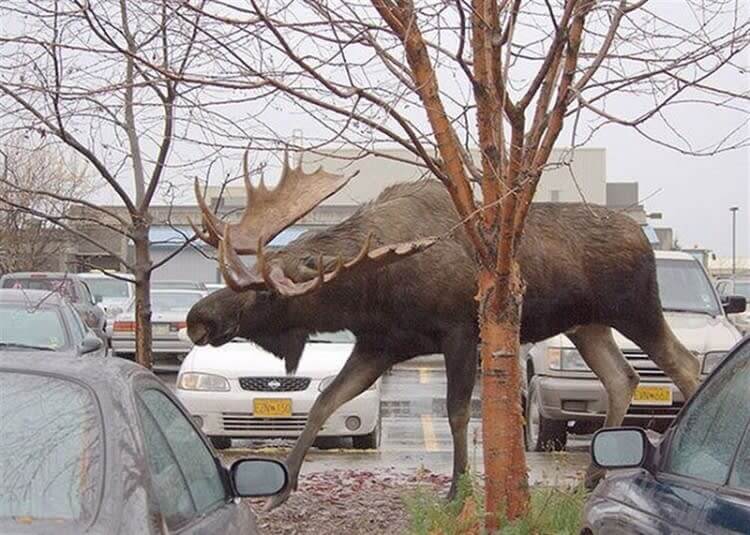 We find cars to be big and heavy, but here they look like nothing compared to the moose. It is pretty amazing stuff. If you ever get to see a moose for real, don't go near it for a comparison photo.