1. A Person's Hand Vs. A Gorilla's Hand
Most people haven't seen a gorilla in real life and even when they do get to see one, they can't get a good look at it because they are not too close enough for a good comparison. This person however, got a rare opportunity to get super close to this gorilla just to compare their hands.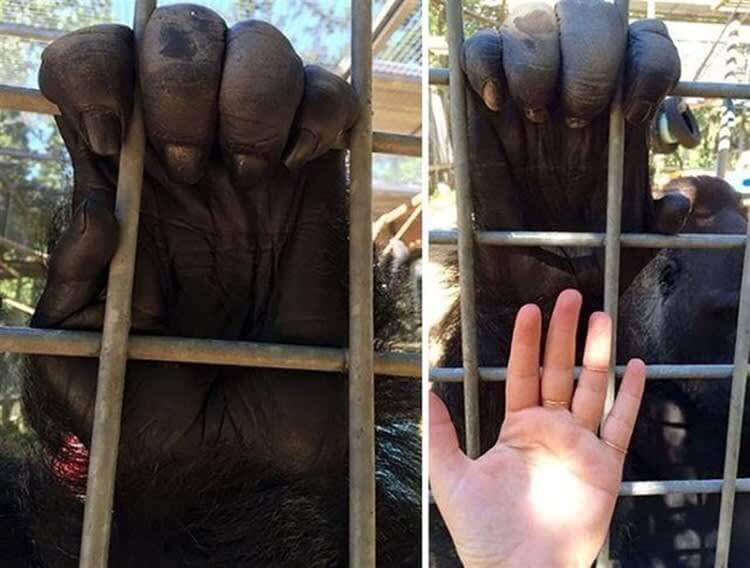 This photo also reminded us of Harambe (RIP you innocent soul). Anyway, this photo also shows the many similarities that humans have with gorillas. One of the things that set them apart is the use of opposable thumbs. Isn't it a stunning sight?