7. Where One Cat Ends, Another Begins
Either this cat is good at splits, or two cats have morphed together. These cats are perfectly sitting to make one long cat.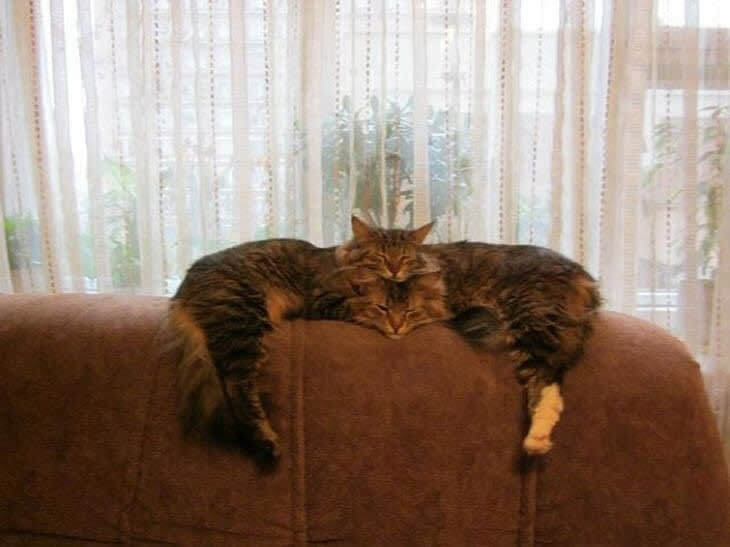 How do cats morph together? Is there some sort of machine that does it for you? 
8. The Upgraded Flying Carpet
Instead of a flying carpet, we now have a flying stage. You can show the princess the entire world while performing a concert.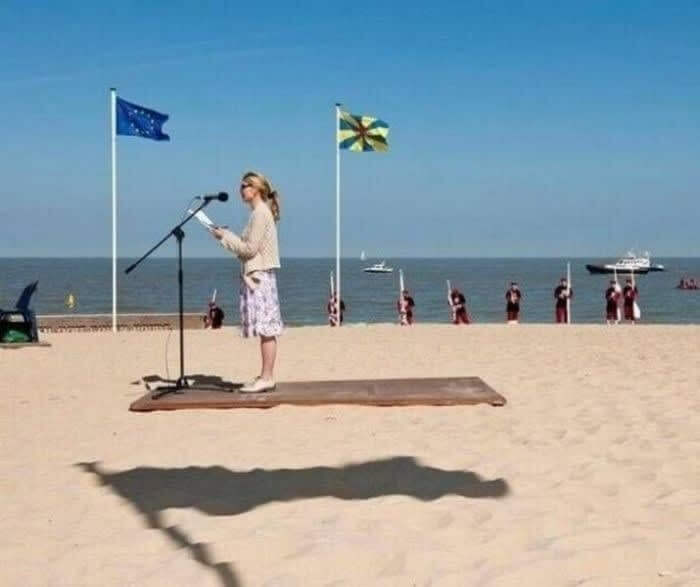 This photo really messes with your brain because the shadow of the flag looks like it is the shadow for that stage. 
9. Extra Long Legs
This man must be at least seven feet tall with legs that long. How does he find pants that fit his inseam properly?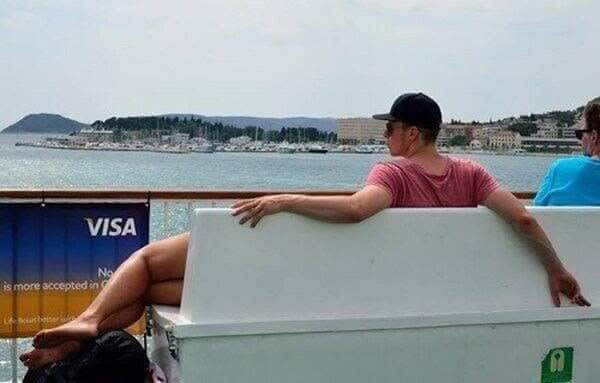 It must be difficult to do sit comfortably this bench because his long legs are hanging off. 
10. Big Foot Baby
Wow, this baby has the biggest feet we have ever seen on a person that size. He must have started walking very early on.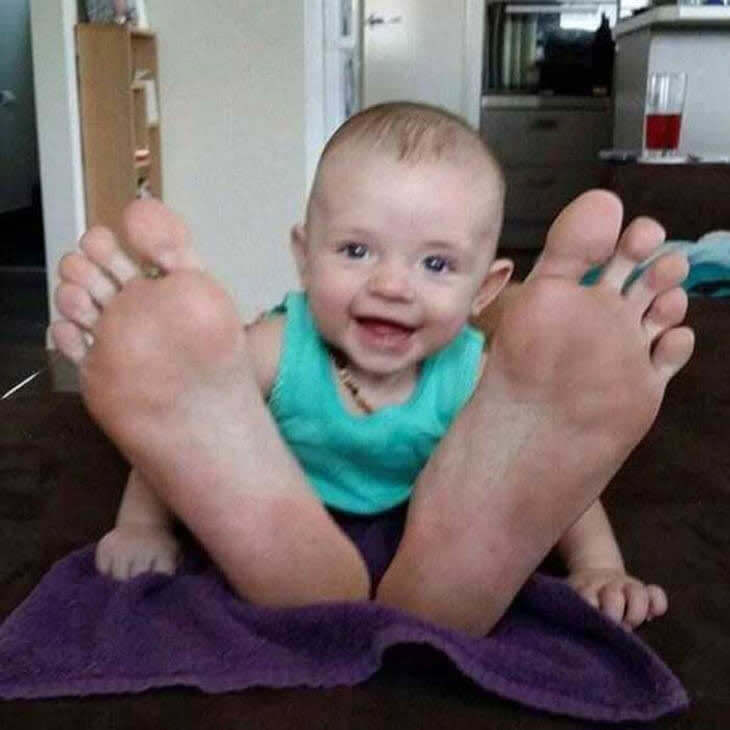 With feet those big, he could be a close relative of bigfoot. He is the answer to finally figure out if Bigfoot exists. 
11. Fish Have Started Growing Human Arms
The fish have started to evolve, and they are growing arms to compete with other underwater animals.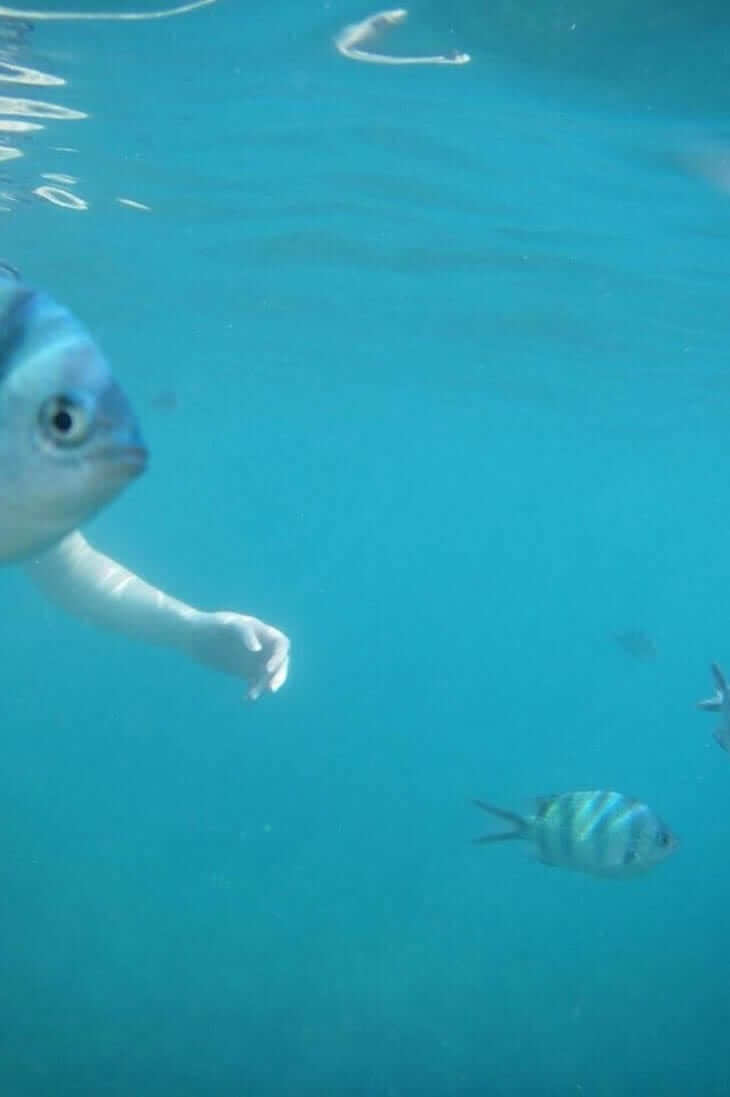 He is about to reach out and grab the other fish as prey. 
12. Man-Dog
"Man-dog, man-dog, alone in a little world was a man-dog." Instead of Cat-Dog, we present man-dog.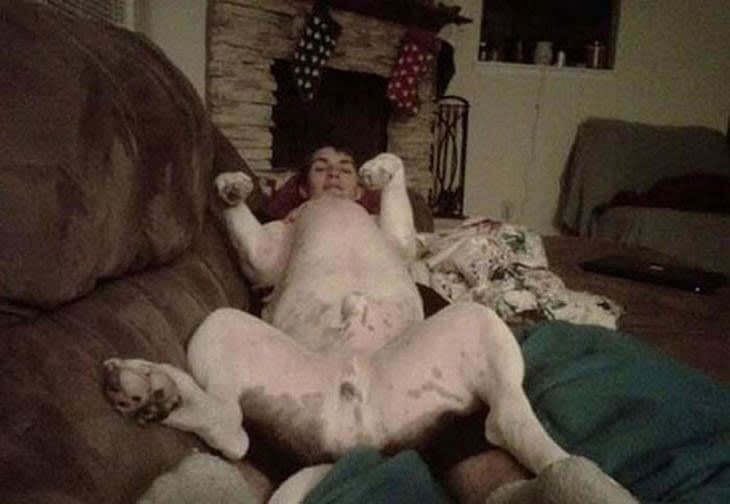 Here we have another dog who has kept his body and opted for a human head.