7. Paying Customer
First of all, who would be mad that there was an adorable dog sitting in front of them on the plane? It's not like he is going to be reclining his seat or bothering anyone.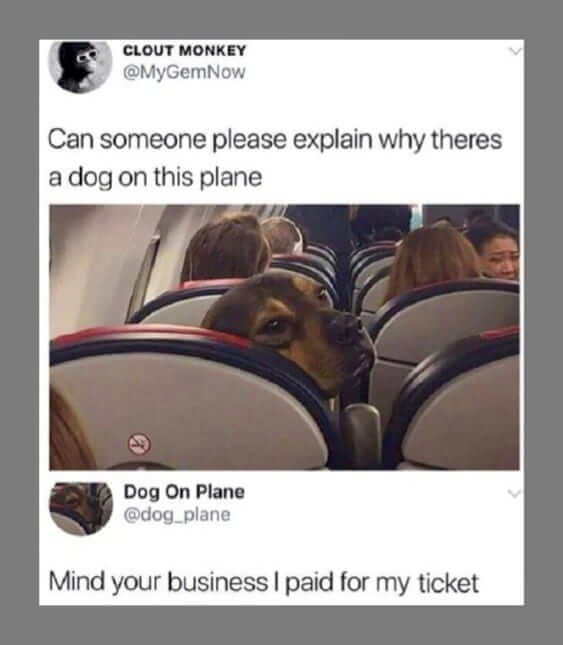 We are glad the dog was able to make a public response. He worked hard to pay for that seat, so show him some respect and mind your business. 
8. Don't Trust Web M.D.
We all know those people who check Web MD any time they feel a small tickle in their throat. Instead of asking a trained medical professional they turn to the internet for answers.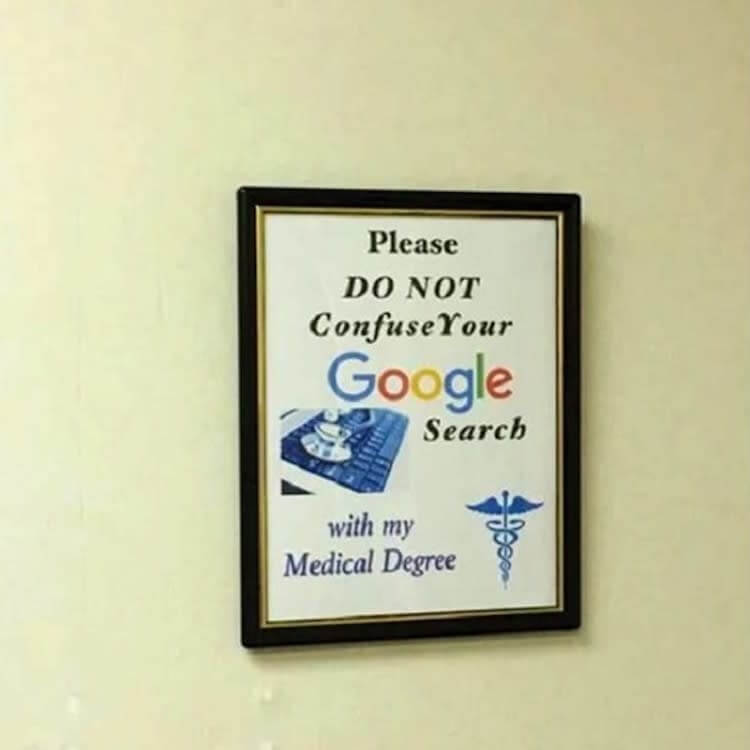 It appears that this doctor was sick of people coming in with explanations from Google, and decided to say something about it. A Google search is not equivalent to a medical degree, and now we all know that. 
9. Refuse To Sink
When you decide to get a tattoo, it is a big decision because it will be on your body forever. This girl must not have realized the purpose of anchors when she chose this design.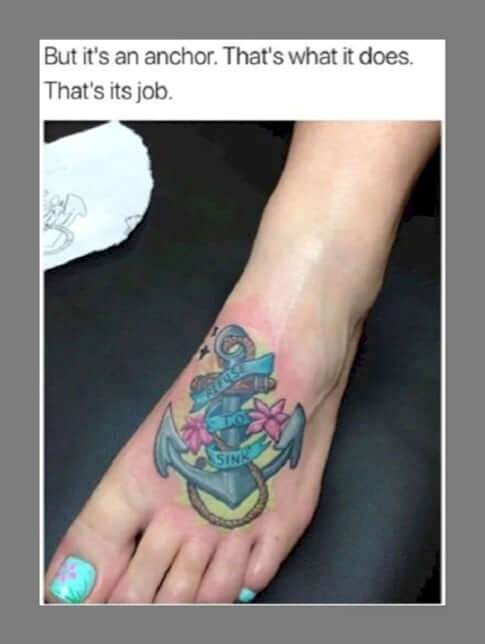 If there were an anchor attached to her foot, she would definitely sink; that is the purpose of anchors. 
10. His Dad Is His #1 Fan
This dad is s proud of his son who is graduating so he had to make sure everyone knew about it in the crowd.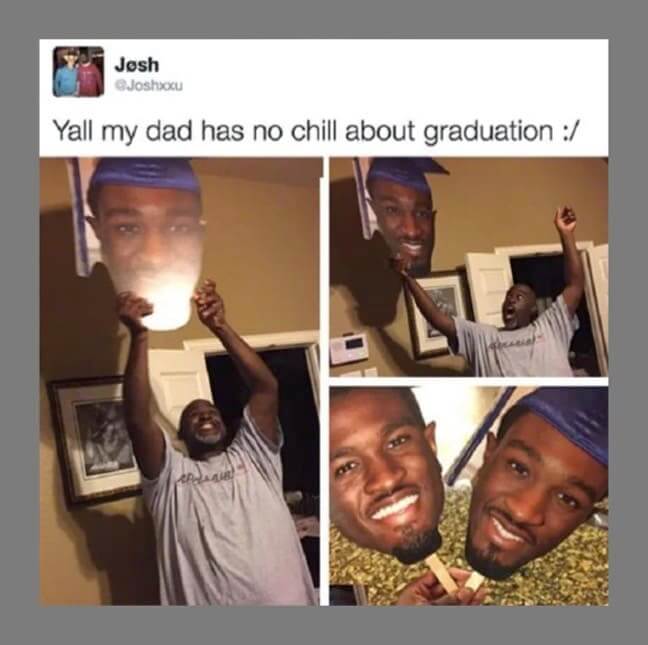 He is the ultimate dad goals, and we love to see supportive parents. His dad made it clear who his son is, and no one will question that at the graduation ceremony. 
11. Praise!
This woman mistook a picture of Ewan McGregor as Obi-Wan Kenobi from Star Wars for Jesus, and her daughter had to call her out.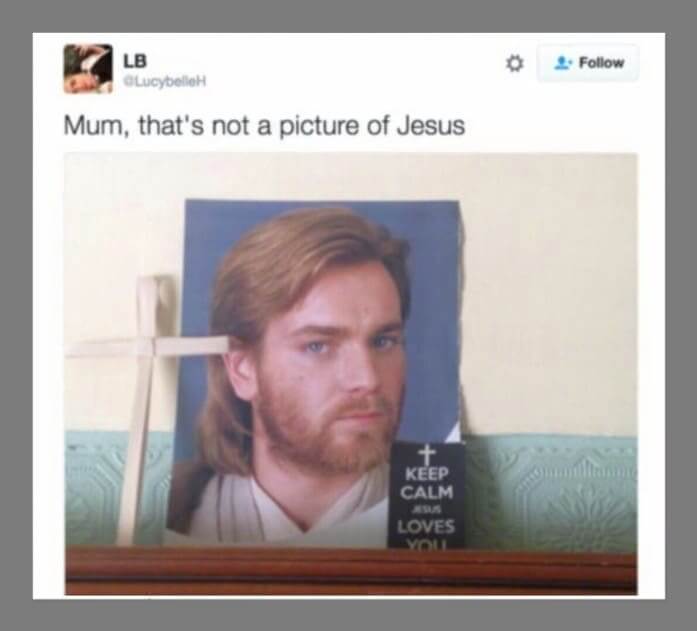 We need to know how long her mom had that picture displayed, thinking it was Jesus. She has been worshiping a very different religion. 
12. #1 Troll...We Mean Dad
Dads can be hilarious sometimes because they are the biggest trolls when it comes to their children. This dad came up with the best way to punish his daughter for getting a tattoo.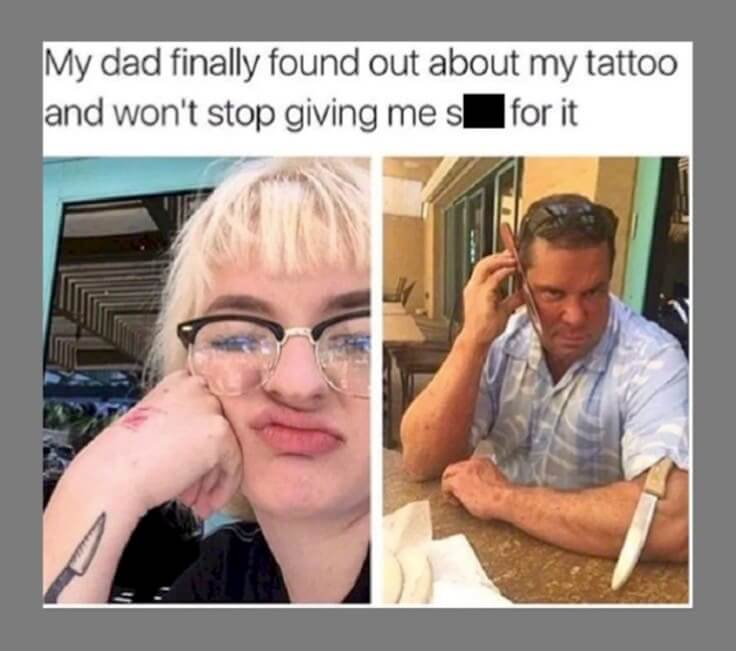 He clearly wasn't a fan of her chosen design and had to make sure the whole world knew about it. Public shaming is a hilarious way to get back at your children.