4. Sorry Jimmy, You Are Not Missed
Before texting and email, people used to send letters and postcards to their friends and family. It is interesting when you find old letters because they might be love notes or poems, but Barbara was not in that loving mood when she sent this postcard.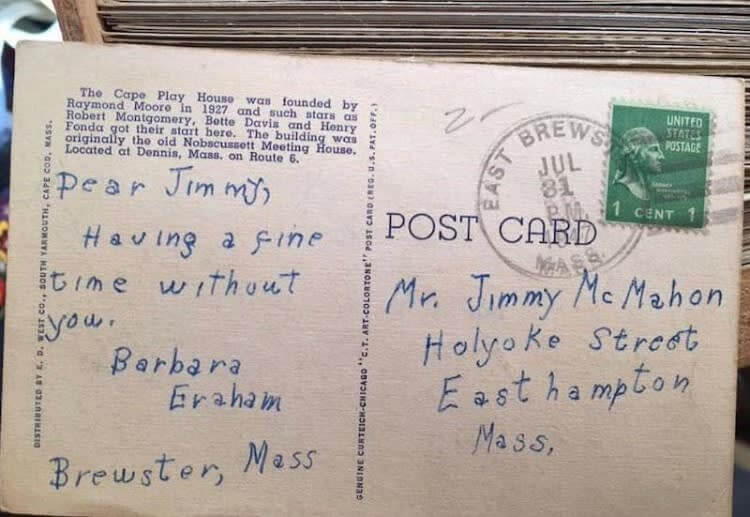 She wanted Jimmy to know that she was perfectly happy without him, and did not care that he was not with her. Why go on and on with a lengthy message when you can be direct.