3. An Honest Movie Review
When you are looking for something to watch, it is helpful to check the reviews. Other people's opinions can help you gauge if the movie is worth watching or not like this review. This person summed up the movie in one sentence.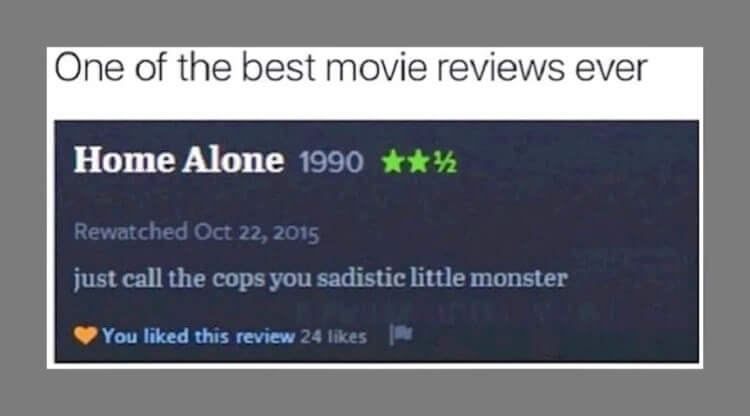 Why waste time when we all know Kevin McCallister should have called the police much earlier in the movie. However, if he called the cops, there wouldn't have been much of a movie.