1. Good, But Not Great
As a teacher, you find that not every student likes you. It is hard to please everyone, and this student made that evident.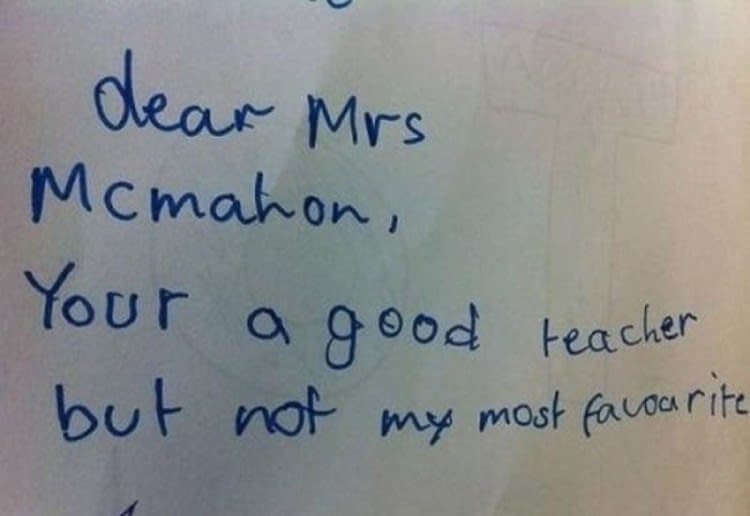 Most children don't like being in school or learning, but there are ways that teachers make learning fun. Mrs. McMahon did a decent job; she isn't a favorite.