7. "Hi Is This Kaylee?" "No! You Have The Wrong Number." "Are You Sure, Though?"
Have you ever purposefully given someone the incorrect number to be polite when you don't want them to contact you? Well, This person got the wrong number from Kaylee and refused to believe it wasn't her that he was texting.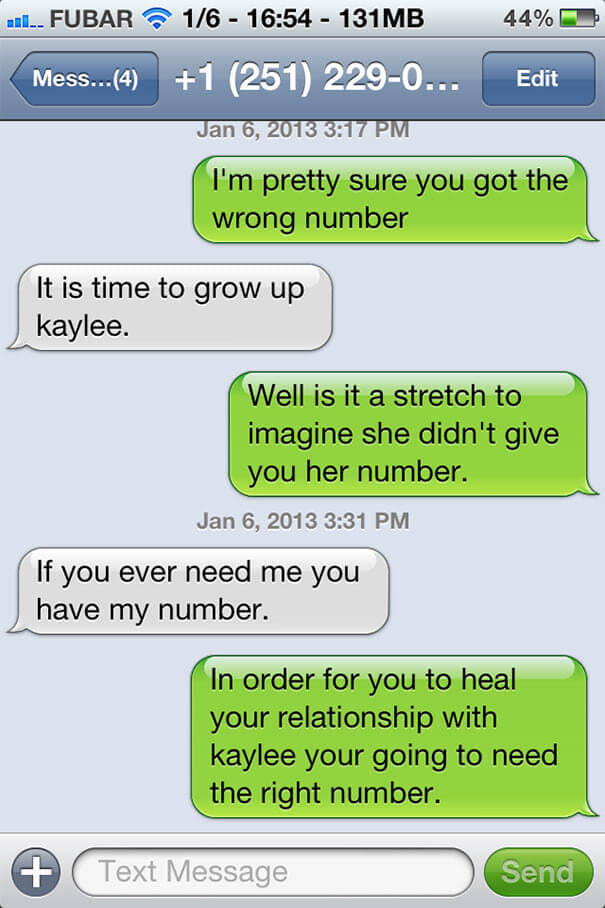 This man has clearly ruined his relationship with Kaylee, and there is no going back. The first step in the healing process would have been to get the correct number. 
8. Why Wouldn't He Have His "Queen's" Number Saved?
Everyone wants to be treated like a Queen by their partner, and when this person received a message from someone calling them a queen, they were flattered despite not knowing them.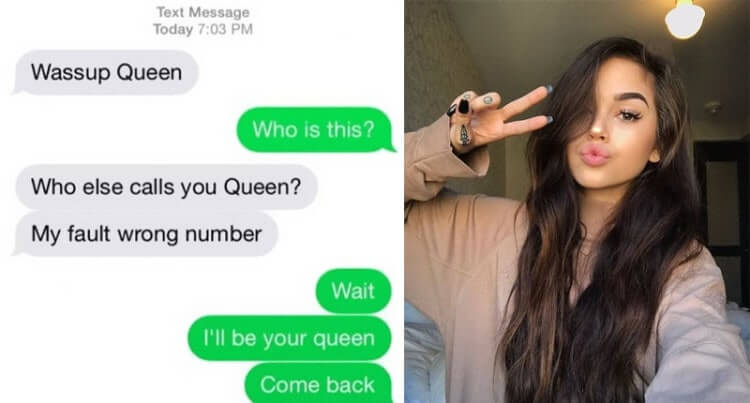 We have to wonder why they wouldn't have the correct number of the person they called "queen." The person who received the messages wanted to be their new queen; they must be lonely. 
9. It Must Have Been A Wild Night
When you receive a message from an unknown number, it is a chance to try out some new jokes. This person found their inner comedian when they received a message from Dorothy.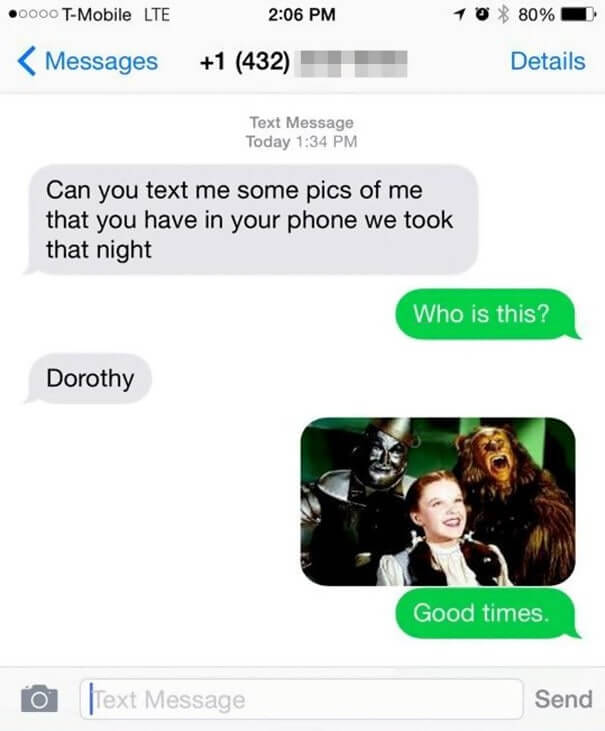 Dorothy must hear many jokes like this because of her name. We wouldn't even be upset to receive this response because it is comedy gold. 
10. Daily Reminder To Call Your Mom
When you receive a message like this from an unknown number, your first instinct may be to ignore it, but what if your mom really wanted to get in touch with you.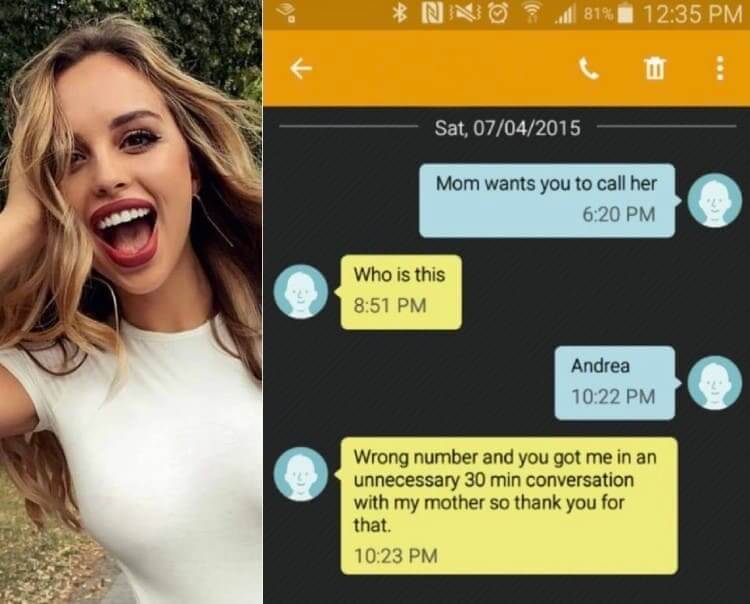 This person decided to be on the safe side and call their mom, but it turned out to be an unnecessary conversation. Andrea probably doesn't feel guilty for getting this person to call their mom. 
11. A Bromance Made In Heaven
Here is a perfect example of why you should start by saying a simple "hey" when you text a new number. You never if you have the correct number right away, so confessing your love is risky.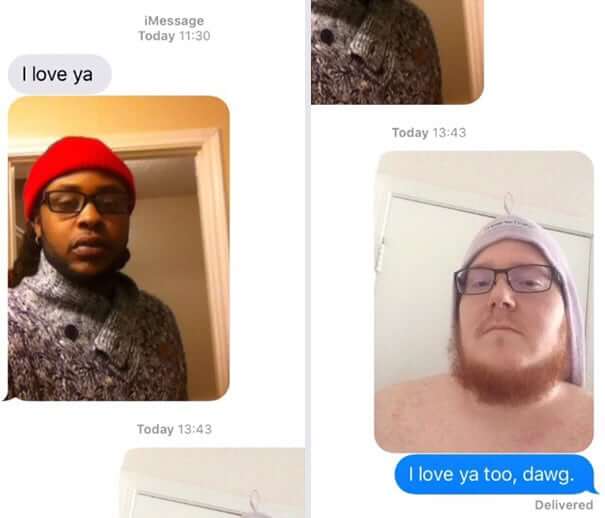 Luckily, this person sent their love to someone who also has a sense of humor. We hope these two became friends because of this text exchange. 
12. George Foreman At Your Service
We are going to assume the sender received a call from this number, and instead of answering, they decided to text the person asking who they are. They were asking all the important questions and the person responded in the perfect way.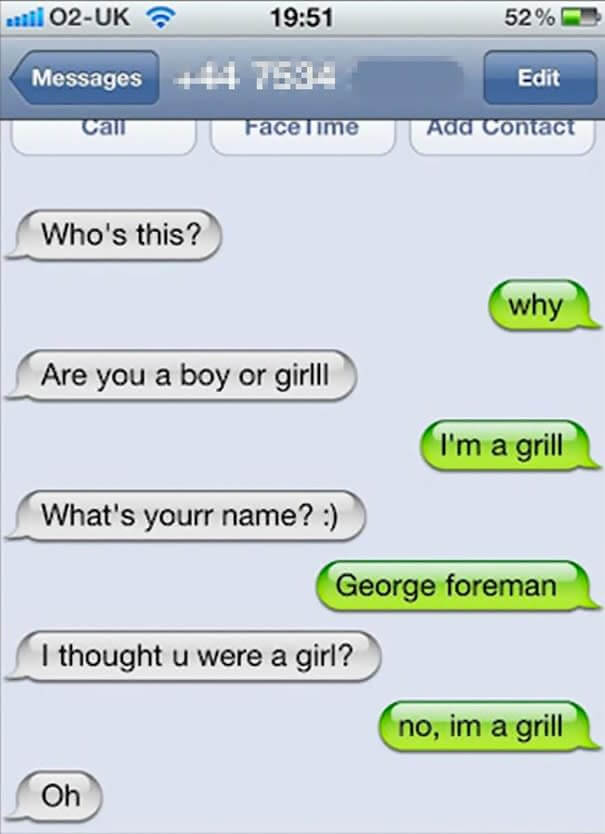 Some people identify as boys or girls, while others identify as grills. Everyone has the right to be who they want to be, even if that is an electrical appliance.