3. That Is Not A Cat
There are a few types of people in the world; the ones that don't answer messages from unknown numbers, and the ones who do. This person refused to stop answering the person who kept sending pictures of their dog.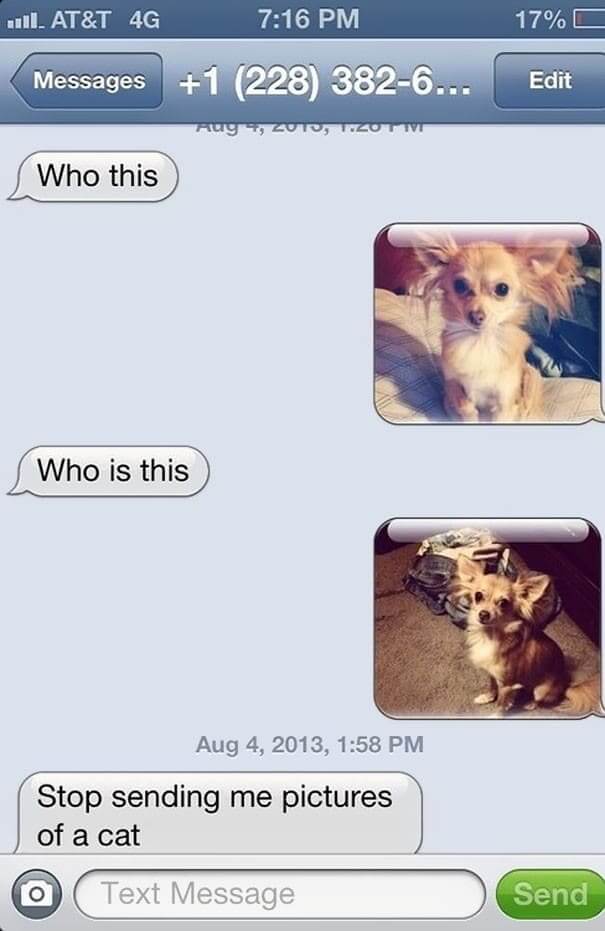 We aren't sure if they were joking or they don't know what a dog looks like, but they wanted the person to stop sending "cat" pictures. Instead, they could not have answered, and the photos would have stopped.