2. You Are Being So Selfish, Karen
If you ever receive a picture of seven puppies, you probably won't ignore it. This person was looking for a vet but messaged the wrong number, and they got someone's hopes up about getting a puppy.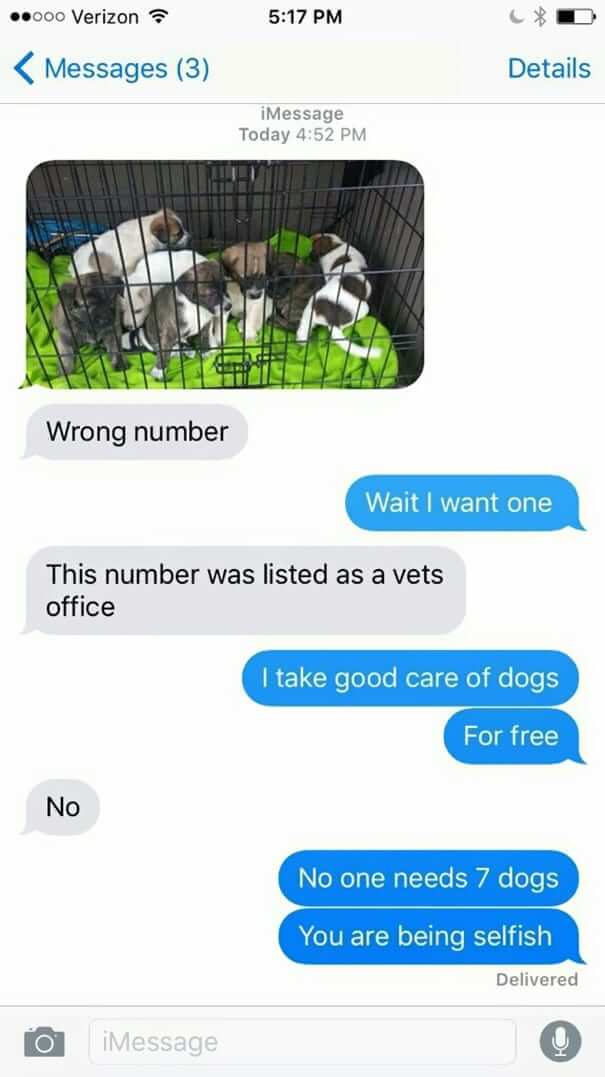 Who needs seven puppies? They can definitely afford to spare just one to someone who is going to love it. Also, this person is offering their care services for free, that is extremely kind.