1. "Sorry, I Can't Come To Work Right Now. I'm In The Middle Of Something."
When you give your employer your number, you should probably make sure you are giving them the correct number. Anthony thought he was texting his employee because they were late, and he did not expect this kind of response.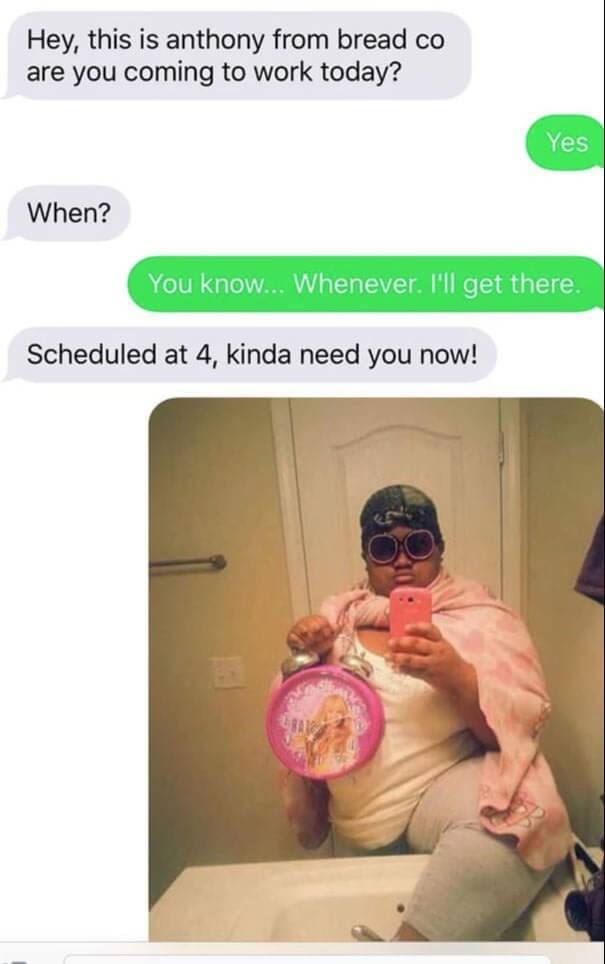 Considering the employee was already 20 minutes late, we don't think Anthony was in the mood to play games over text. We can't help but laugh thinking about his reaction when he got this picture.